Whether it is innovative system technology or optimized processes for digital production - at the Laser Zentrum Hannover e.V. (LZH) we find individual solutions for our partners. We would like to present our highly specialized laser system technology to you at the Hannover Messe from April 17 to 21. You will find us at the joint stand of the State of Lower Saxony from the Ministry of Science and Culture in hall 2, stand A40.
Our topics
Additive Manufacturing with lunar dust directly on the earth's satellite - for this goal, the LZH is developing a laser from conventional components according to strict specifications as well as the associated customized processes to print lunar dust under lunar gravity. The technology and processes that will make 3D printing on the moon possible will be demonstrated by the LZH with an exhibit at the Hannover Messe. Learn more about our project MOONRISE. 
Our highly specialized laser system technology is of course also used in industry. For example, to increase the service life of highly stressed components, such as injection molds, with flexible laser deposition welding, or in lightweight construction, when large areas of thermoplastics can be joined to thermoplastics or metal. At the trade show, the LZH will demonstrate how solutions for very special requirements can also be realized in an industrially suitable manner. 
Get your free ticket now
Under the following link you can get a free visitor ticket: 
Free e-Ticket to the Hannover Messe. We are looking forward to your visit! 
Interested in 3D printing? Visit Niedersachsen ADDITIV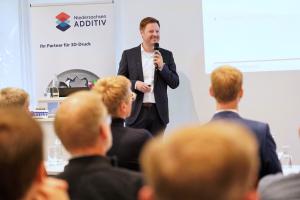 Practical and oriented to the respective needs, the project supports companies that want to integrate 3D printing into their production or develop it further - free of charge and independent of manufacturers. At the Hannover Messe, the experts from Niedersachsen ADDITIV will present their services for companies from Lower Saxony in hall 16 at stand G12 and discuss relevant topics with companies. Further information is also available on the Niedersachsen ADDITIV website. 
---
Supporting program 
Tuesday, April 18, 9:30 a.m.

Presentation: "Die Produktion von morgen: 3D-Druck im Blickpunkt der niedersächsischen KMU" 
Alexander Hilck, Project leader Niedersachsen ADDITIV 
Location: Conference Stage Tech Transfer, hall 2 

Tuesday, April 18, 11:10 a.m. 
Presentation: "High-Tech in den Markt bringen: Technologietransfer durch Gründung" 
Fynn Wolken, NEXSTER | Entrepreneurship-Center of the Hochschule Hannover 
Lena Bennefeld, Laser Zentrum Hannover e.V. 
Location: Conference Stage Tech Transfer, hall 2 
Thursday, April 20, 4:30 pm   
Network meeting Niedersachsen ADDITIV  
Exchange in a relaxed atmosphere for everyone with an interest in Additive Manufacturing. Registration is free of charge.    
---
Expand your network: The Technology & Business Cooperation Days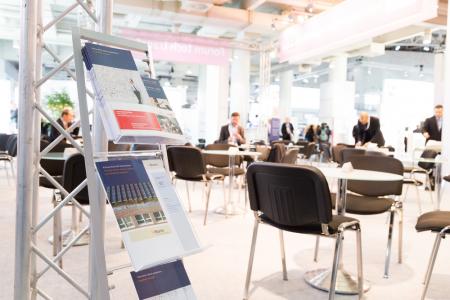 The LZH is a co-organizer of the Technology & Business Cooperation Days of the Enterprise Europe Network (een). The partnering opportunity (to be found in hall 2) allows small and medium-sized enterprises to meet potential partners for projects or sales in a speed-dating format.   
To participate in the Cooperation Days, you can register free of charge until April 4 at  https://technology-business-cooperation-days-2023.b2match.io/. 

You can also find more information about the Technology & Business Cooperation Days here.
Reserve appointments with our experts
If you would like to talk to our experts and learn more about our latest innovations, you are welcome to make an appointment in advance by e-mail to Messe@lzh.de. 
Contact
If you have any further questions about our exhibits, topics, or individual concerns, please contact Ms. Lena Bennefeld at Messe@lzh.de.