Our services in the field of smart optics
At the LZH, we develop, manufacture, and characterize thin-film systems for special challenges and offer a wide range of metrological methods for the high-precision characterization of optical components. With us, you can have optics developed, tested, and qualified from a single source. Our optics are classically used in the fields of laser technology, metrology, and astronomy, but also in the field of lighting. Our services are customized to your production environment and experience high demand from our customers, such as our high-resolution broadband monitor (BBM) system, which allows you to coat optics precisely, efficiently, and reproducibly. Learn more about our offerings and services in the field of smart optics here. We find solutions for your challenges.
Your Contact
Dr. rer. nat.
Andreas
Wienke
Abteilung
Head of Optical Components Department
Our services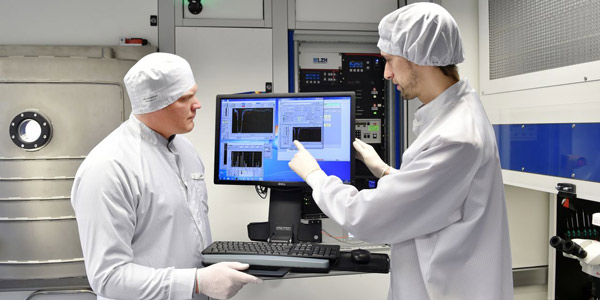 Optical coatings for tomorrow's applications
As a research and development partner, we develop, manufacture, and characterize thin film systems. We see ourselves as a partner for your challenges, such as optics with high laser damage thresholds, coatings on curved surfaces or complex filters.

Tiny particles on the micro and nanoscale are responsible for laser-induced destruction, especially in the UV range. For applications in space, the LZH has developed coatings that have massively reduced the number of these particles and significantly increased the laser destruction threshold. We would be pleased to transfer our knowledge to your application. Of course, you can also challenge us with other needs in the field of optical coatings.

We develop solutions for your innovations from single pieces to small series, especially coatings in the UV range. The customer-specific consultation and development is our focus. Together with you, we create the solution that is right for you.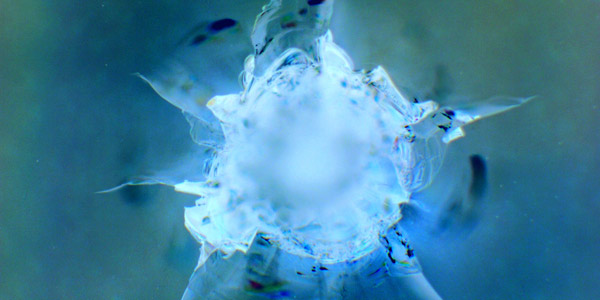 Know where you stand: Standards-compliant measurement services for optics
Benefit from our wide range of measurement methods for the high-precision characterization of optical components. At the LZH, you can have optics tested and qualified in a one-stop shop.

We are specialized in particular in the measurement of destruction thresholds and resistance to destruction, according to DIN EN ISO 21254. We are the world leader in absorption measurement according to DIN EN ISO 11551.

Do you have to check optics regularly? We will be happy to assemble customized measurement technology and support you in integrating it into your unique production environment. Typical measuring instruments that you can purchase from us include:
Spectrophotometer for the VUV range
Standardized measurement technology for laser-induced damage threshold measurement
Laser calorimeter for high-precision determination of absolute absorption in the ppm range
Scattered light measuring systems, for example, according to DIN EN ISO 13696
The LZH is involved in the development of current quality standards in the standards committees of ISO and DIN. Benefit from our many years of professional experience!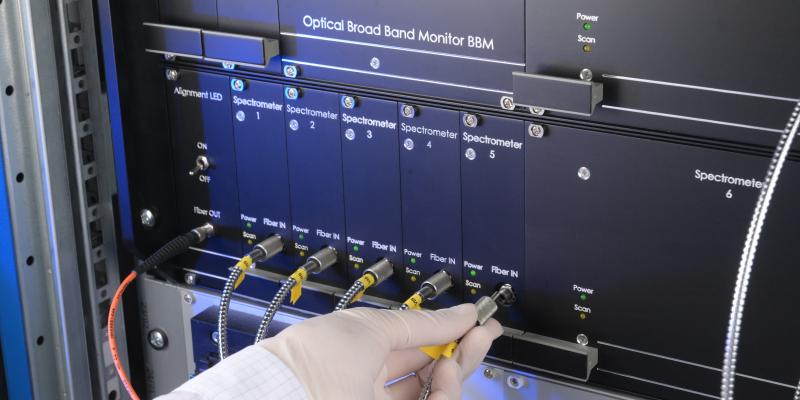 Coating precisely, efficiently and reproducibly with the BBM
Shift the boundaries of what's possible with the specifications of your optical thin-film filters. Our high-resolution broadband monitor BBM can be retrofitted into many existing installations.

The BBM system allows you to monitor and control the process in high resolution. For this purpose, the BBM continuously measures the layer thickness of the current layer and controls the coating system. In this way, the specified design can be adhered to in the best possible way.

In the interaction of BBM and re-engineering, optics can be coated very precisely, efficiently and with high reproducibility. The online re-engineering of the coating process is already proven in production.

Depending on your requirements, we will put together the most suitable system for you. You manufacture complex multilayer systems, such as filters. For very high resolutions and bandwidths, we combine spectrometer and light source(s) to design the system to your needs in wavelength range and spectral resolution.

In addition to measurements in transmission, reflectance measurements on a plurality of measurement paths are also possible to capture the uniformity directly in the coating process. In addition, the BBM system provides a comprehensive database for process analysis in order to achieve the best possible coating result with high reproducibility.

Does your product portfolio make it necessary to coat different and new designs frequently? With the BBM, you usually don't need design-dependent monitor strategies or test coatings - start right away with rapid manufacturing.

Contact us. We will be happy to advise you.
At a glance
Broadband Monitor (BBM)
Applications, performace an technical data at a glance.
Characterization of Laser Optics
Our services and ISO standards.
Our research, our services: Find more information here.
Get to know our innovation field Smart Optics.
Learn more about the services of LZH.