Former LZH-scientist Prof. Dr. Stefan Nolte receives "Deutscher Zukunftspreis 2013"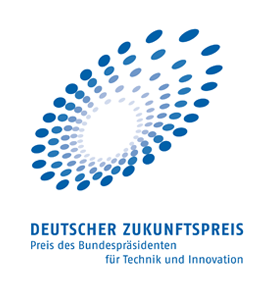 German President Joachim Gauck awarded the "Deutscher Zukunftspreis 2013" on 4 December 2013 in Berlin to the project "Ultra-short pulse lasers for industrial mass production - manufacturing with light flashes".
Dr. Jens König, Prof. Dr. Stefan Nolte and Dr. Dirk Sutter received the German President's award amounting to 250,000 Euro for their work in the field of ultrashort pulse lasers. The team developed laser-based tools that emit light in the form of ultrashort, high-energy pulses. Their findings they paved the way for the fast, reliable and highly precise processing of a large number of materials and for the production of innovative products.
From 1996 to 2000, Prof. Stefan Nolte was a scientist in the Laser Development Department at LZH.