Niedersachsen Technikum visits the LZH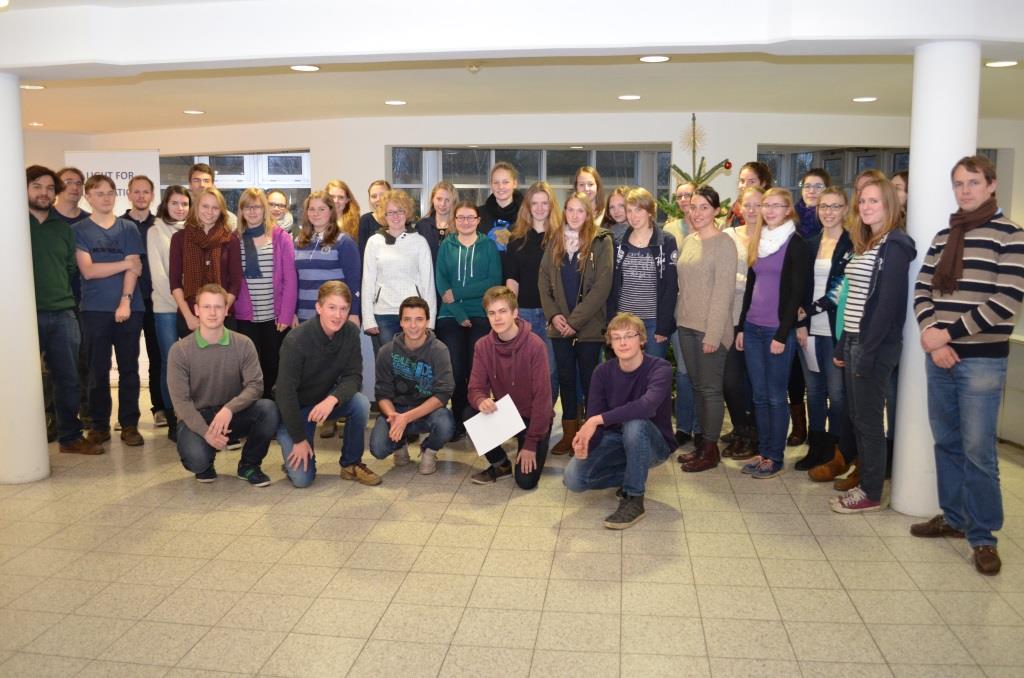 Laser components – one doesn't find Christmas decorations like this just anywhere. 27 young women had the chance to make optical during a tour of the Laser Zentrum Hannover e.V. (LZH) on December 1st. The event was part of the Lower Saxony "Niedersachsen Technikum", a six month internship for female school graduates, with the possibility to attend university classes.
After an introduction to basic laser physics and the various applications of this technology, the young women got an overview of the work at the LZH. At six stations, employees and students presented their current research projects and their activities at the LZH. The visitors were accompanied by five participants of the "Voluntary Science Year", who are also currently getting a taste of what working in the field of science is like.
The young women learned how laser optics are made, how damage can be kept at a minimum, and which measuring methods are used at the LZH. The visitors were especially interested to see the development of lasers used in space applications, and the infrastructure necessary for this work.
The Niedersachsen Technikum is a six-month technical internship in a company or a research institute. Once a week the women attend lectures at a university and visit participating institutes and companies, such as the LZH.