Review - LZH at the ITHEC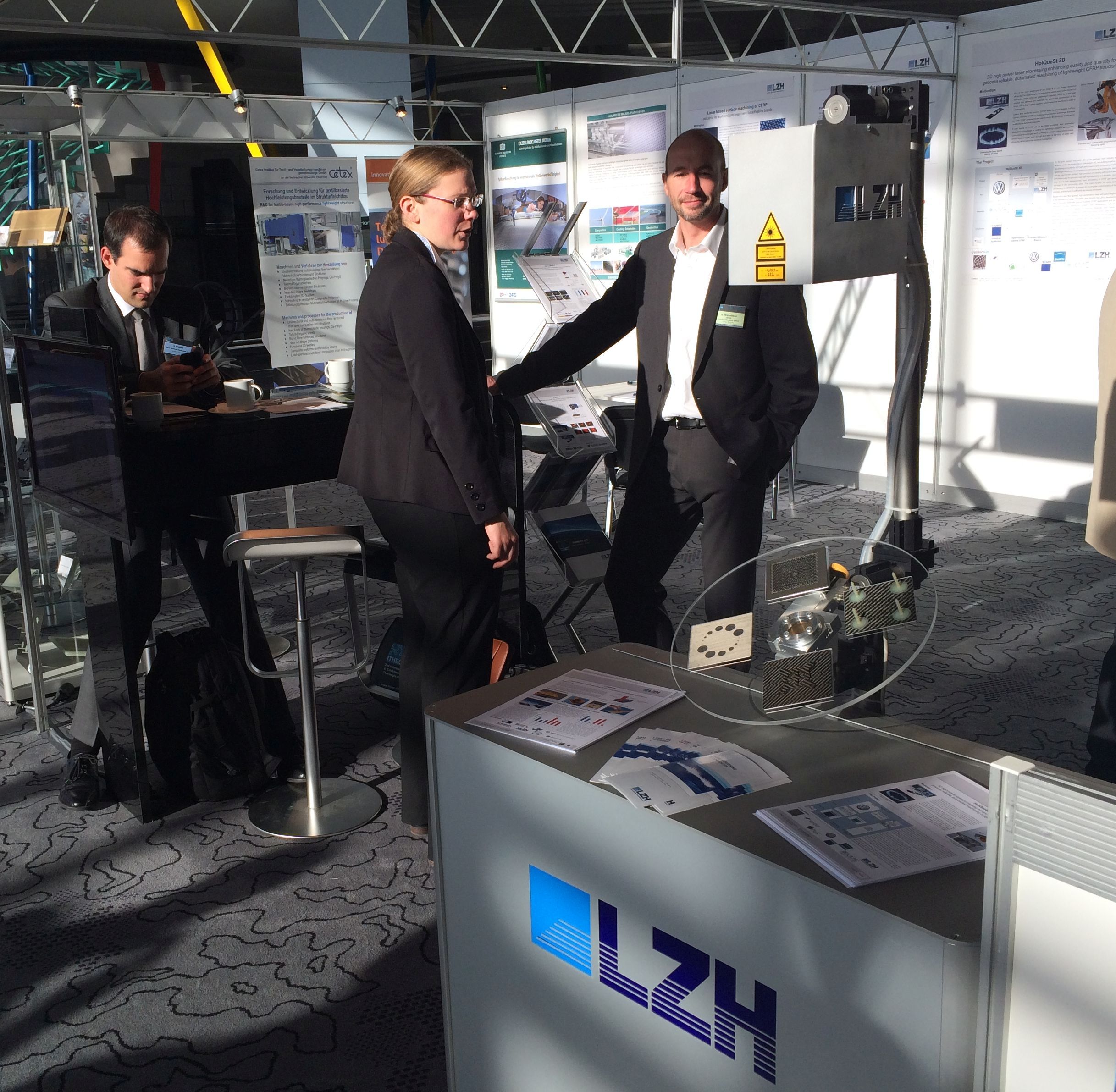 320 guests from Germany and abroad came to the second run of the International Conference & Exhibition on Thermoplastic Composites (ITHEC), which took place in Bremen on 27th and 28th October 2014. The ITHEC had a significantly greater attendance this year. The Composites group of the Laser Zentrum Hannover e.V. (LZH) also felt this enthusiastic response while presenting their current projects at the ITHEC. The scientists exhibited innovative solutions for the laser-based processing of both reinforced and unreinforced composites and semi-finished parts.
They presented:
laser cutting using cw and pulsed laser systems
surface conditioning
repair processes using laser ablation and laser joining methods
laser welding of thermoplastic composite structures
development of customized process monitoring and control systems
Beside the exhibition of these processes the engineers of the LZH specifically presented, together with a cooperation partner, the topic of laser transmission welding in "session D: Energy Applications". This presentation was very well attended and discussed enthusiastically with profound experts and interested visitors afterwards.
"We are very satisfied with our participation at the ITHEC 2014", said Peter Jäschke, head of the Composites group. "Again and again, it's highly interesting to meet national and international experts from the field of composites and to confer with them on a very high level."
The next ITHEC will take place on 25th and 26th of October 2016 in Bremen.