Microstructuring of biomedical implants with an fs-laser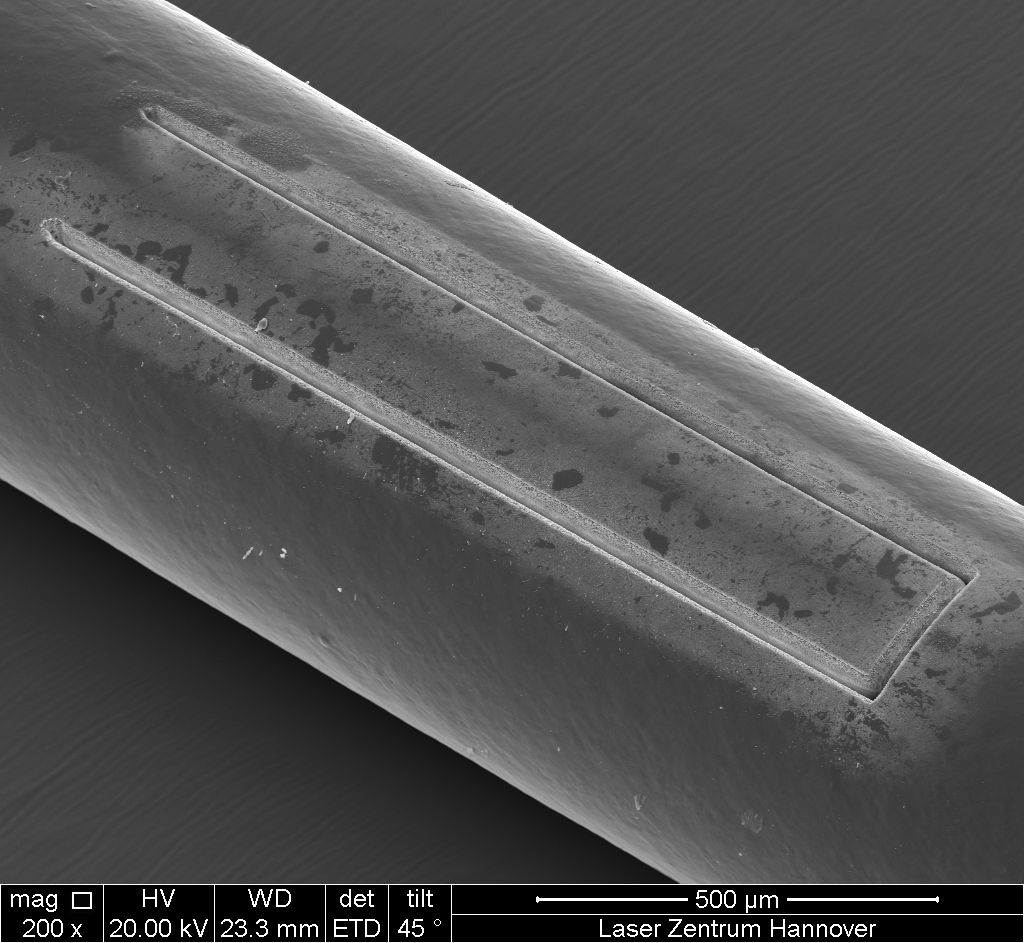 Micro-cut in plastic material. Photo: LZH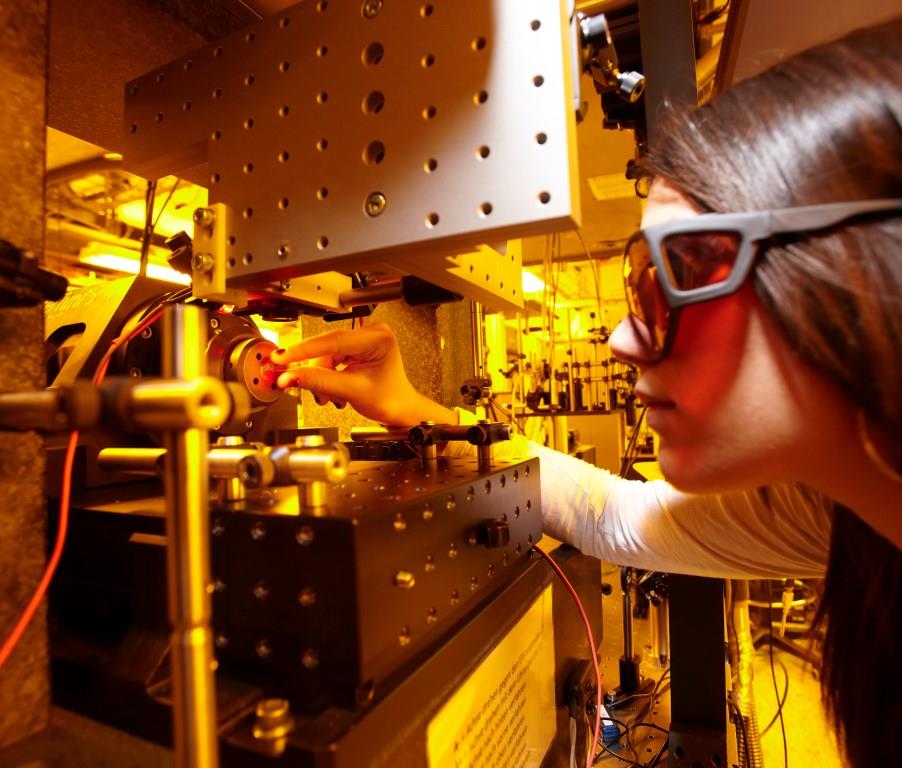 Micro-material processing with an fs-laser. Photo: LZH
With a femtosecond laser, precise material removal in the micrometer range is possible for many materials. Metallic, non-metallic, transparent, inflammable and even gelatinous materials can be processed using the laser. This method causes only little damage to the material, as the workpiece is only subject to low thermal stress or melt. The workpieces do not need to be post-processed.
Micro-material processing using the fs laser can be used where precise micro-structures must be placed in or on implants, medical tools or other objects. Application examples are micro-implants for the eye or ear, and the processing of electrodes or catheter tips.
The group Biophotonics offers to cut structures, drill micro-holes and selectively remove or structure surfaces.
This service is, among others, used in the following areas:
Manufacturing processes:

Materials:

Alloys
Composite materials
Glass materials
Metals
Natural materials
Plastics
Semiconductors

Consulting, development and contract research:

Process and system development
Technology consulting and transfer
Technology transfer from research to industry

Fields of application and industrial sectors:

Material processing
Medical technology and biotechnology
We will be happy to discuss your individual requirements. Please feel free to contact us.