Process development for laser microprocessing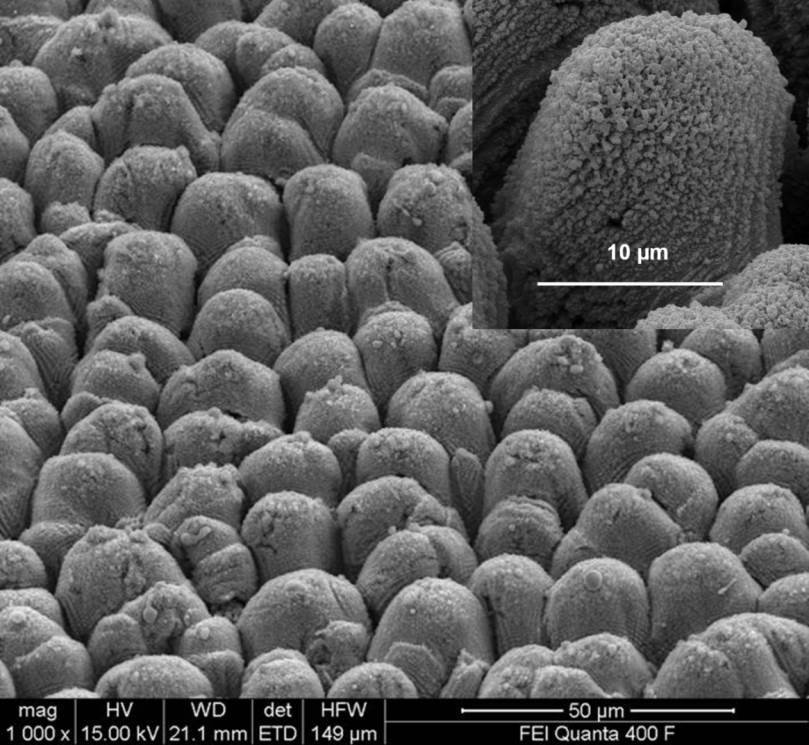 Superhydrophobic, laser-generated surface structure on titanium.
Microprocessed components are being used in more and more areas. However, these components can often not be produced using conventional manufacturing methods. Ultrashort pulse lasers, such as picosecond and femtosecond lasers, offer new processing techniques and dimensions, for example for surface functionalization.
The group "Laser Micromachining" examines the general feasibility of micromachining tasks, and offers support for the following questions and tasks:
Suitability of new, laser-specific micromachining techniques for your application
Process development and optimization up to industrial application
Reproducibility of laser micromachining processes
Automatability of laser micromachining processes
Suitable laser sources, system components and designs
Processing time and costs
This service is, among others, used in the following areas:
Manufacturing processes:

Cutting
Drilling
Modifications
Structuring
Surface functionalization

Material groups:

All solid or gelatinous materials

Imaging processes:

Micro-CT images
Optical microscopy
SEM images

Consulting, development and contract research:

Feasibility studies
Process and system development
Technology consulting and transfer
Technology transfer from research to industry

Measurements and analyses:
We will be happy to discuss your individual requirements. Please feel free to contact us.