Process monitoring and documentation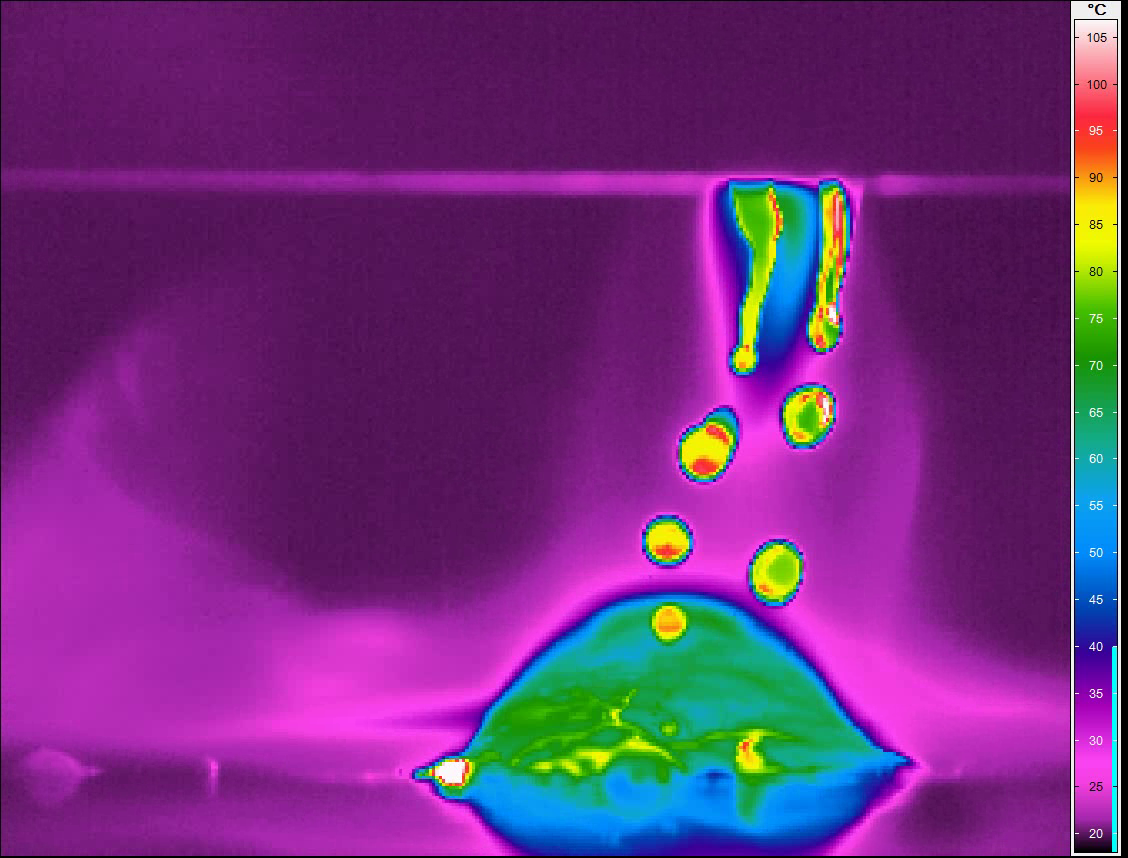 Thermo camera image of the melt flow during double-wire welding. Photo: LZH
Thermo camera image of the melt flow during double-wire welding.
Process-specific parameters can be monitored at the LZH using different measurement processes and methods.
With a thermal camera or a pyrometer, the temperature of a workpiece can be monitored online. For example, a high speed camera or a spectrometer can be used to examine welding, hardening and coating processes.
The group "Machines and Controls" advises and supports the customer to identify the best-suited method, and cross-checks it with the customer-specific process.
Depending on the customer requirements, , the group "Machines and Controls" can also develop online control systems.
This service is, among others, used in the following areas:
Manufacturing processes:

Coating
Cutting
Hardening
Welding

Material groups:

Alloys
Glass materials
Metals
Natural materials

Imaging processes:

CMOS camera (3D scanning)
High speed camera
Pyrometer
Spectroscopy
Thermo camera

Consulting, development and contract research:

Feasibility studies
Process and system development
Technology consulting and transfer
Technology transfer from research to industry

Fields of application and industrial sectors:

Aerospace
Automotive
Contract manufacturing
Electrical engineering
Electronics
Environmental technology
Image processing
Lighting
Material processing
Medical technology and biotechnology
Photovoltaics and energy technology
Printing technology and graphics
Sensor technology
Tool making and mechanical engineering
We will be happy to discuss your individual requirements. Please feel free to contact us.