Laser-assisted GMAW (MAG/MIG/TIG)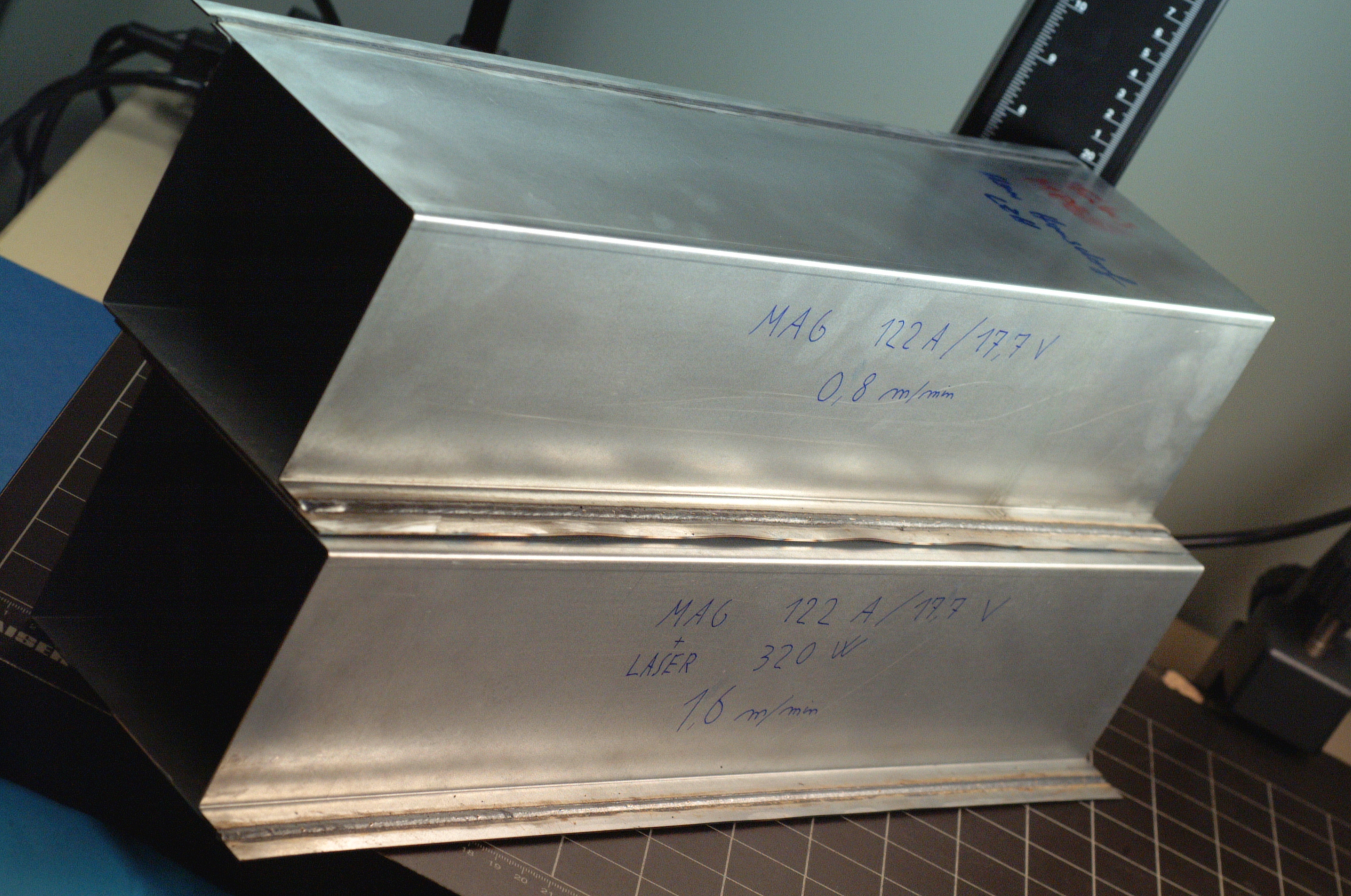 Increasing the welding speed by 100%. Photo: LZH

Reduced post-processing due to laser stabilization. Photo: LZH
For laser-guided and stabilized arc welding, the arc welding process (MAG/MIG/WIG) is stabilized by a laser beam with a low average output power of <400 W. Since the electrical arc can be guided using the laser beam, the energy can easily be focused into the parts to be joined. Using this process, it is possible to join difficult seam geometries, for example fillet seams.
The group "Machines and Controls" offers feasibility studies to examine whether customer-specific processes can be optimized using laser-assisted arc welding. This laser-based process can increase the welding speed, minimize the workpiece distortion and improve the process safety.
At the LZH, metallographic studies can be used to examine the quality of the process. Also, the group can integrate the welding process at the project partner's premises.
This service is, among others, used in the following areas:
Manufacturing processes:

Material groups:

Consulting, development and contract research:

Feasibility studies
Process and system development
Technology transfer from research to industry

Measurement s and analyses:

Fields of application and industrial sectors:

Aerospace
Automotive
Contract manufacturing
Environmental technology
Material processing
Tool making and mechanical engineering
We will be happy to discuss your individual requirements. Please feel free to contact us.