Laser polishing of glass surfaces and edges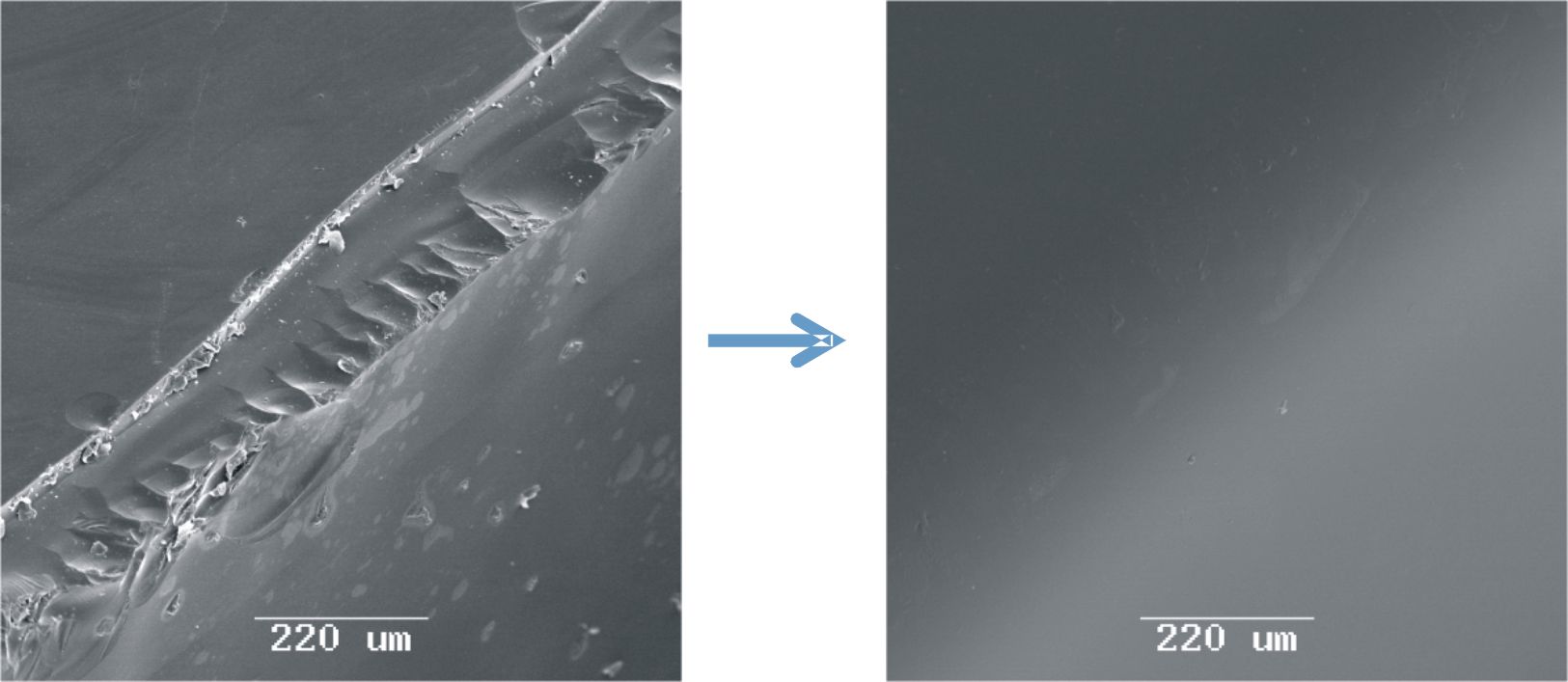 Mechanically separated glass before and after edge rounding. Photo: LZH
Laser polishing is used to smooth the glass surface, and thus to achieve a higher surface quality of the glass.
Mechanically processed glass plates or glass components have a higher risk of breakage. Laser polishing significantly improves the mechanical strength of the glass components and removes micro cracks. The processing method increases the brilliancy of the glass, making it, among other things, interesting for the lighting industry.
If the surface of the components should only be polished in certain areas, the laser polishing process can be limited to those. This process is very flexible and thus even suitable for different complex workpiece geometries.
This service is, among others, used in the following areas:
Manufacturing processes:

Edge rounding and polishing

Material groups:

Consulting, development and contract research:

Feasibility studies
Process and system development
Technology consulting and transfer
Technology transfer from research to industry

Fields of application and industrial sectors:

Automotive
Image processing
Lighting
Manufacturing of optical components
Medical technology and biotechnology
Photovoltaics and energy technology
Show technology, advertising and the arts
We will be happy to discuss your individual requirements. Please feel free to contact us.