Consulting for the automation of laser-based glass processing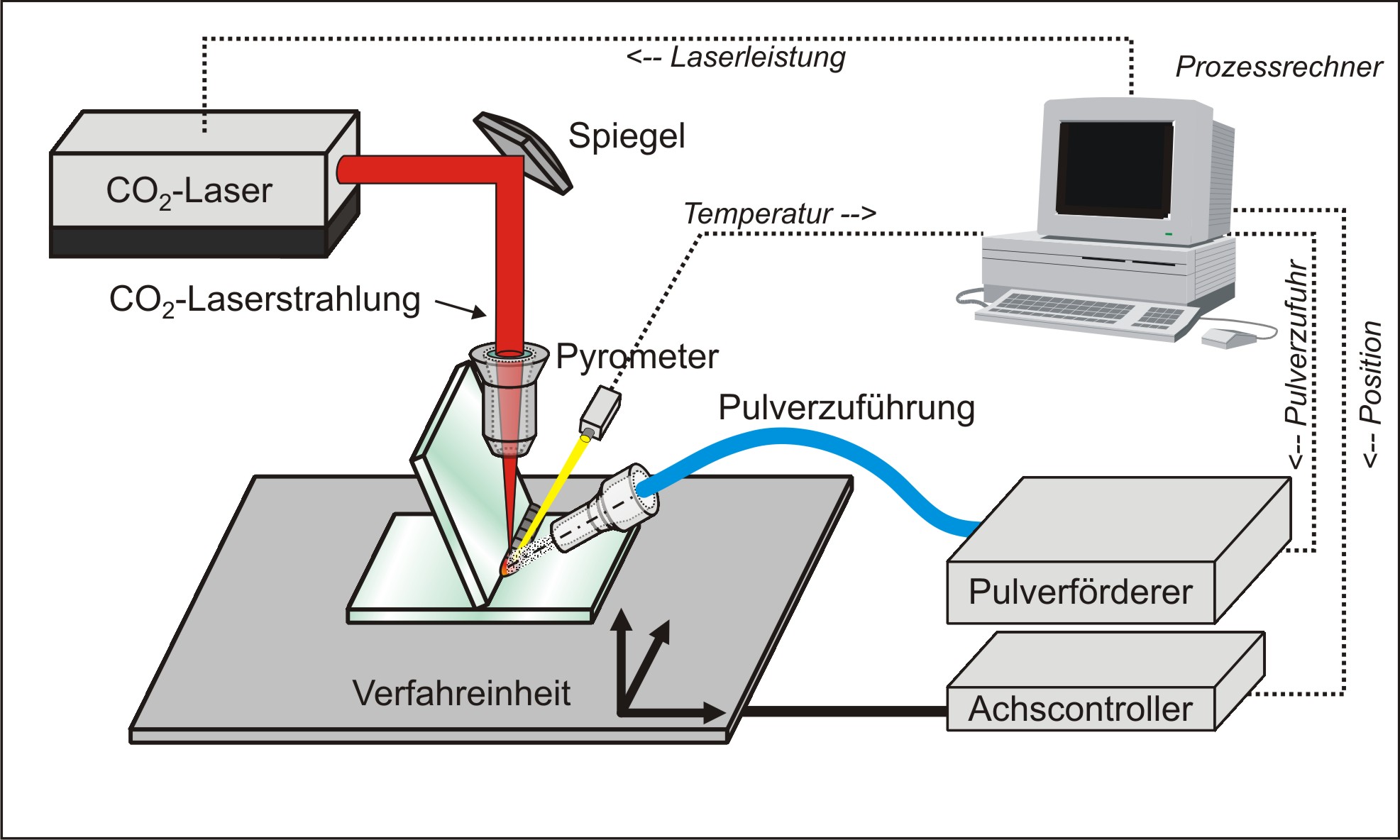 The group "Glass" offers consulting for the design and construction of systems for the automated laser processing of glass materials.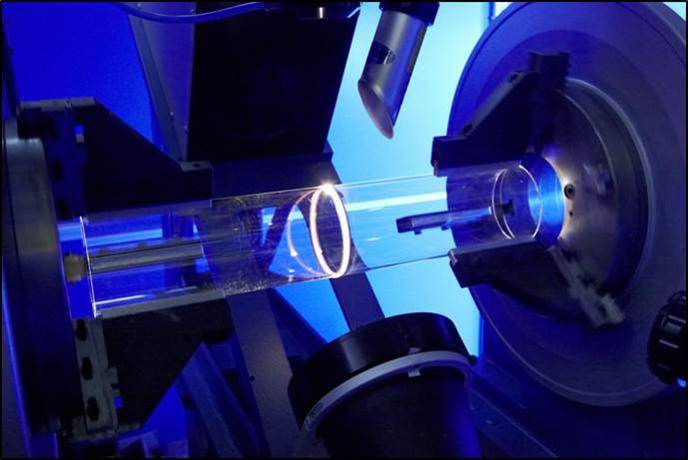 Automated, temperature-controlled welding of glass tubes. Photo: LZH
Based on an existing process, the system components required for the automated process are identified. On this basis, the staff of the /en/departments/technologiesfornon-metals/glass designs the system and develops the following subcomponents:
• Beam guidance
• Processing head
• Process monitoring unit (e.g. pyrometer or thermal camera)
• Feed or handling systems
• Laser safety equipment
Furthermore, the Laser Zentrum Hannover e.V. (LZH) drafts and develops the process control software.
This service is, among others, relevant for the following areas:
Manufacturing processes:

Coating

Cutting

Forming

Structuring
Welding

Material groups:

Consulting, development and contract research:

Feasibility studies
Laser safety
Occupational safety, environmental protection, minization of radiation, emission protection
Process and system development
Risk analyses for laser systems
Technology consulting and transfer
Technology transfer from research to industry

Fields of application and industrial sectors:

Automotive
Electrical engineering
Electronics
Job order production
Lighting

Material processing

Medical technology and biotechnology
Photovoltaics and energy technology
We will be happy to discuss your individual requirements. Please feel free to contact us.