Prognosis of particulate emissions during laser material processing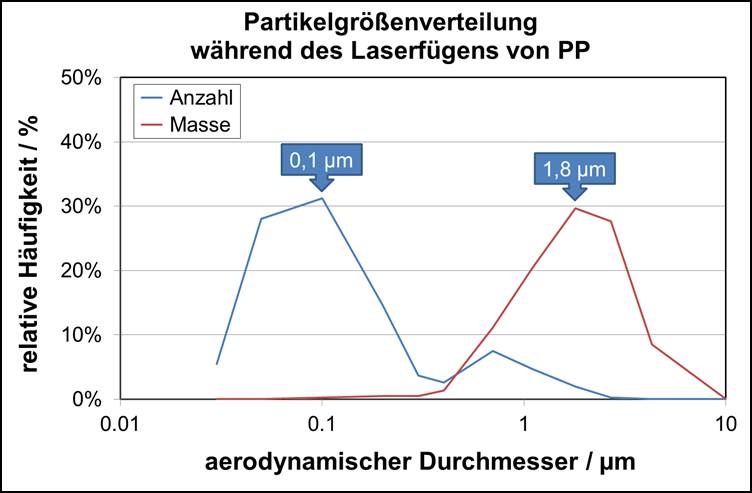 The method provides a prognosis of the particulate emissions arising during the laser processing of a given material. Both, the absolute amounts of particles and the particle size distributions to be expected in industrial laser processes can be determined approximately. The results serve as a basis for workplace analyses according to TRGS 402 (German Technical Rule on Hazardous Substances no. 402) and emission characterizations according to TA Luft (German Technical Instructions on Air Quality Control).
For the prognosis, the total particle amounts are estimated and the particle size distributions are measured using an electrical low-pressure cascade impactor. For this purpose, a flat material sample is subjected to a basic laser process, such as cutting, welding or ablation.
A minimum of three material samples in the size of a DIN A4 page (German standard paper format, 21 cm (width) x 29.7 cm (height)) are required for the prognosis.
This service is, among others, relevant for the following areas:
Material groups:

Metals
Alloys
Glass materials
Plastics
Composite materials
Semiconductors
Natural materials

Imaging processes:

Consulting, development and contract research:

Occupational safety, environmental protection
Minimization of radiation, emission control
Laser safety
Process and system development
Technology consulting and transfer

Measurements and analyses:
We will be happy to discuss your individual requirements. Please feel free to contact us.