Irradiation tests on materials for workplace shielding and protective walls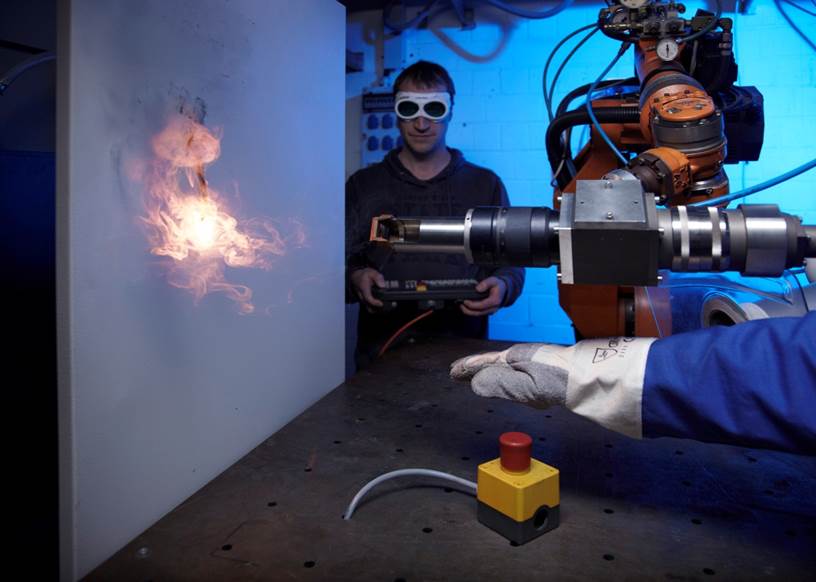 The group "Safety Technology" carries out laser irradiation tests and measurements on materials for workplace shielding and protective walls in order to evaluate the suitability of these materials for the protection against laser radiation.
For the irradiation tests, a measurement setup meeting the relevant standards is provided. The testing of materials is carried out according to DIN EN 12254 for workplace shielding and according to DIN EN 60825-4 for protective walls.
The Permissible Exposure Limit (PEL) is determined, if necessary under consideration of the Foreseeable Exposure Limit (FEL) for the given application. The lasers available on-site are used for the irradiation, taking into account their wavelength, output power and mode of operation (continuous wave (cw) or pulsed with specific pulse parameters).
This service is, among others, relevant for the following areas:
Imaging processes:

Measurements and analyses:

Consulting, development and contract research:

Occupational safety, environmental protection
Minimization of radiation, emission control
Hazard analyses for laser systems
Laser safety
Technology consulting and transfer
We will be happy to discuss your individual requirements. Please feel free to contact us.