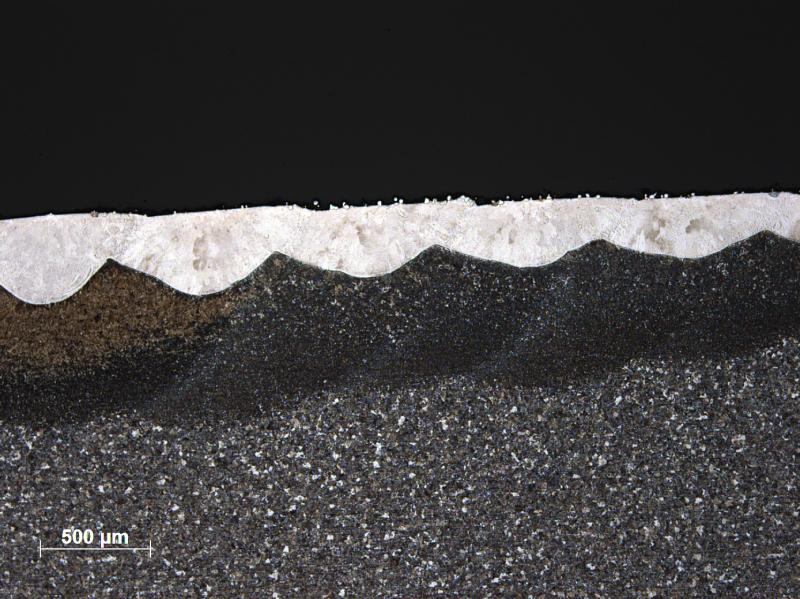 Using laser alloying, wear-resistant coatings can be placed on different materials. For example, materials with a high carbon affinity can be embedded in the surface of a basis material. These embedded materials react with the carbon in the basis material, forming wear-resistant carbides.
In this way, the lifetime of tools can be prolonged.
A less expensive basis material can thus be modified in functional areas by using laser alloying. The laser offers optimal preconditions for selective processing of tools and machine parts, since processing is precise and the energy input and wear-resistant coatings can be locally limited. In this process, the alloying elements mix with the surface area melted by the laser.
This service is, among others, relevant for the following areas:
Manufacturing processes:

Material groups:

Imaging processes:

Consulting, development and contract research:

Process and system development
Technology consulting and transfer
Technology transfer from research to industry

Fields of application and industrial sectors:

Automotive
Material processing
Tool making and mechanical engineering
We would be pleased to assist you personally. Please feel free to contact us.
Beratung, Entwicklung und Auftragsforschung: