SEM and CT imaging of biological and biomedical samples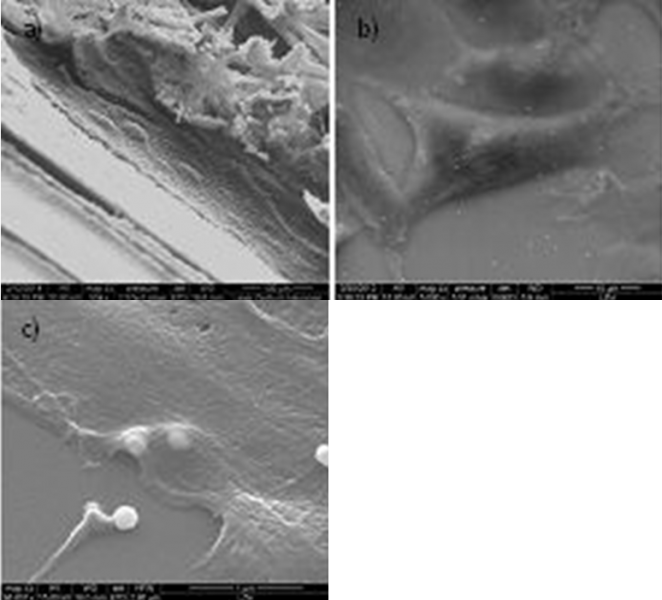 The department "Biomedical Optics" offers the competent use and operation of the Scanning Electron Microscope (SEM) by a scientific employee.
Operated by a scientific employee of the Laser Zentrum Hannover e.V., the surface structure of samples can be displayed in high resolution. Biological samples, such as cell cultures, tissue-engineering structures and tissue samples can be used.
The available SEM modes are:
High vacuum for highest image quality: resolution up to 1.2 nm
Low vacuum for delicate samples: resolution up to 1.5 nm
ESEM for aqueous biological samples: resolution up to 1.5 nm
STEM for transmission images: resolution up to 1 nm
The results are delivered as digital SEM/ESEM images.
The preparation of the samples can be taken over by the LZH, too (see also "Preparation of biological samples for SEM imaging").
This service is, among others, used for the following areas:
| | |
| --- | --- |
| Imaging processes: | |
We will be happy to discuss your individual requirements. Please feel free to contact us.