3-D volume cross-sectional images with optical coherence tomography (OCT)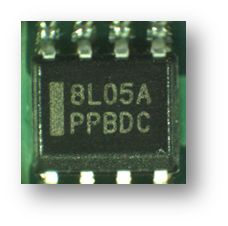 Enface image of the rendered 3D volume. Photo: LZH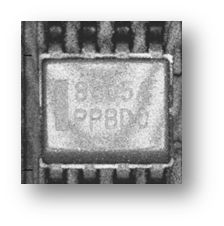 Enface image of the rendered 3D volume. Photo: LZH
With OCT surfaces and subjacent layers can be scanned as three-dimensional volumes. This method is contactless and suited for semi-transparent samples.
The contrast of OCT imaging is based upon the backscattering from the sample surface and from the subjacent volume. The working principle for depth resolution of OCT is based on low-coherence interferometry.
The topographic peak-to-peak variation of the sample should be less than 3 mm, the tomographic penetration depth depends on the optical properties of the sample (around 1 mm for most biological tissues using infrared light). The typical optical resolution limit is around (20 µm)3, the sensitivity is better than -80 dB below a reflectivity of 1. Saturation-free dynamic range is 50 dB. Specifications can be customized for the application.
Suitable samples and applications:
excised soft-tissue animal samples
tissue-engineering samples (safety level S1)
silicon layer samples
canvasses
transparent and opaque plastics
film thickness determination with known refractive index
and many more
The large dynamic range of the OCT also enables the topography of surfaces with a high variance in reflection.
The department "Industrial and Biomedical Optics" offers both consulting, imaging, image processing, image display, image calibration as well as the determination of film thicknesses and other tomographic values.
The results can be delivered as digital image data, rendered image data or calibrated measurement values.
Costs:

e.g. 159 Euro for 5 volume images (TIFF image stack)
261 Euro including rendering or measurement



We will be happy to discuss your individual requirements. Please feel free to contact us.