Functionalization and structuring of surfaces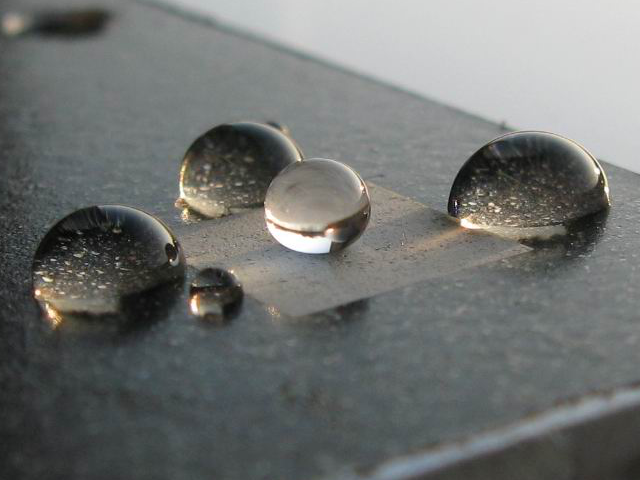 The LZH offers consulting, feasibility studies and process development for the functionalization and structuring of surfaces. Here, ultrashort pulse lasers offer manifold possibilities to modify surface properties in a well-targeted manner to match the requirements of diverse applications. One example is the generation of hydrophobic surfraces.
If surfaces are supposed to have functionalities that the primary material or the geometry of the part cannot provide, it can be possible to reach this aim by laser surface structuring. Application examples are surfaces that are optimized for a surface-near flow behavior, self-cleaning hydrophobic surfaces, chemically increasingly effective enlarged surfaces as well as electrically and optically effective surfaces.
The Laser Micromachining Group evaluates the general feasibility of a laser-based surface functionalization and structuring, and offers support for the following issues and tasks:
Suitability of different additive polymer-based manufacturing techniques for your application
Process development and optimization
Process-related constructional adaptation of the part
Evaluation of suitable materials
Suitability of laser beam sources, system components and designs
Minimization of the process time and costs
This service is relevant for the following areas:
Manufacturing processes:

Material groups:

Alloys
Composites
Glass materials
Metals
Organic materials
Plastics
Semiconductors

Consulting, development and contract research:

Feasibility studies
Process and system development
Technology consulting and transfer
We will be happy to discuss your individual requirements. Please feel free to contact us.