Development of processing systems and system components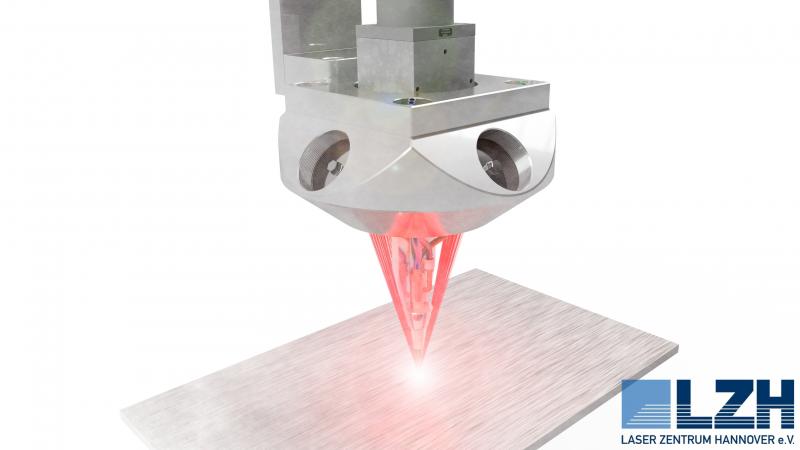 The Machines and Controls Group designs, constructs and makes processing systems and system components, mainly for deposition welding and surface technology. This also includes the necessary process development. From the idea to realization to implementation of the process system, the LZH experts accompany their customers through the whole development process.
The Machines and Controls Group develops and constructs, among other things, processing systems for laser-wire-deposition welding or for laser surface structuring of drilled holes. The LZH has modern CAE (Computer-Aided Engineering) tools at their disposal. The team has many years of experience in the fields of construction, fluidic and beam irradiation simulation, deposition welding, laser cutting and surface treatment using laser technology. Using the LZH's own CAD/CAM solutions and CNC processing machines, many different materials can be processed, to manufacture system components.
This service is, among others, relevant for the following areas:
Consulting, development and contract research:

Process and system development
We would be pleased to assist you personally. Please feel free to contact us.