Pressure tests on small components at 600 bar water pressure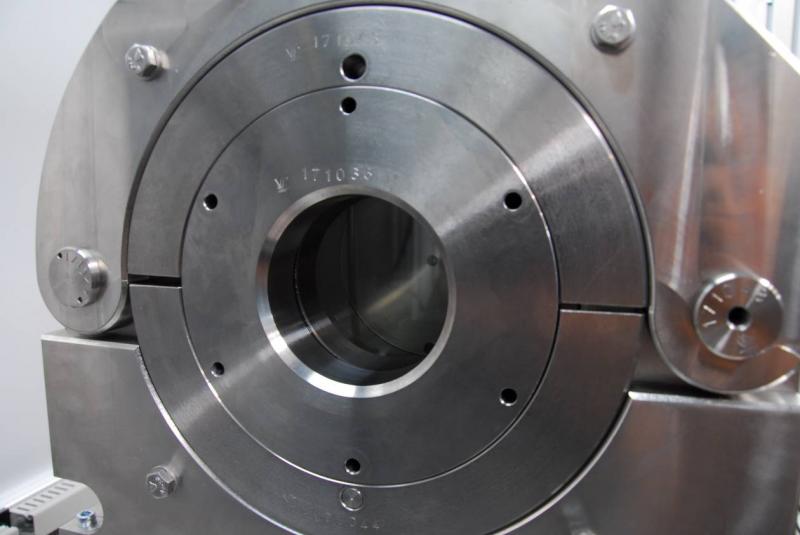 In the specially developed pressure chamber of the LZH, samples can be put under a water pressure of 600 bar.
Through the 20 mm and 80 mm large viewing windows of the pressure chamber, the samples can be irradiated with laser radiation. It is also possible to watch the sample being put under pressure and to record full HD videos with more than 12,000 images per second.
Pressure range: 0 bar to 600 bar
Salt content of the water: <=40 PSU
Possible dimensions of the sample: 5 cm x 5 cm x 5 cm (large samples on request).
This service is, among others, relevant for the following areas:
Material groups:

Metals
Alloys
Glass
Plastics
Composites
Semiconductors
Natural materials

Consulting, development and contract research:

Feasibility studies
Process and system development
Technology consulting and transfer
Technology transfer from research to industry

Measurements and analyses

Fields of application and industrial sectors:

Automotive
Lighting
Electronics
Electrical engineering
Material processing
Environmental technology
Tool making and mechanical engineering
We will be happy to discuss your individual requirements. Please feel free to contact us.