Additive manufacturing of micro-components (micro 3-D printing)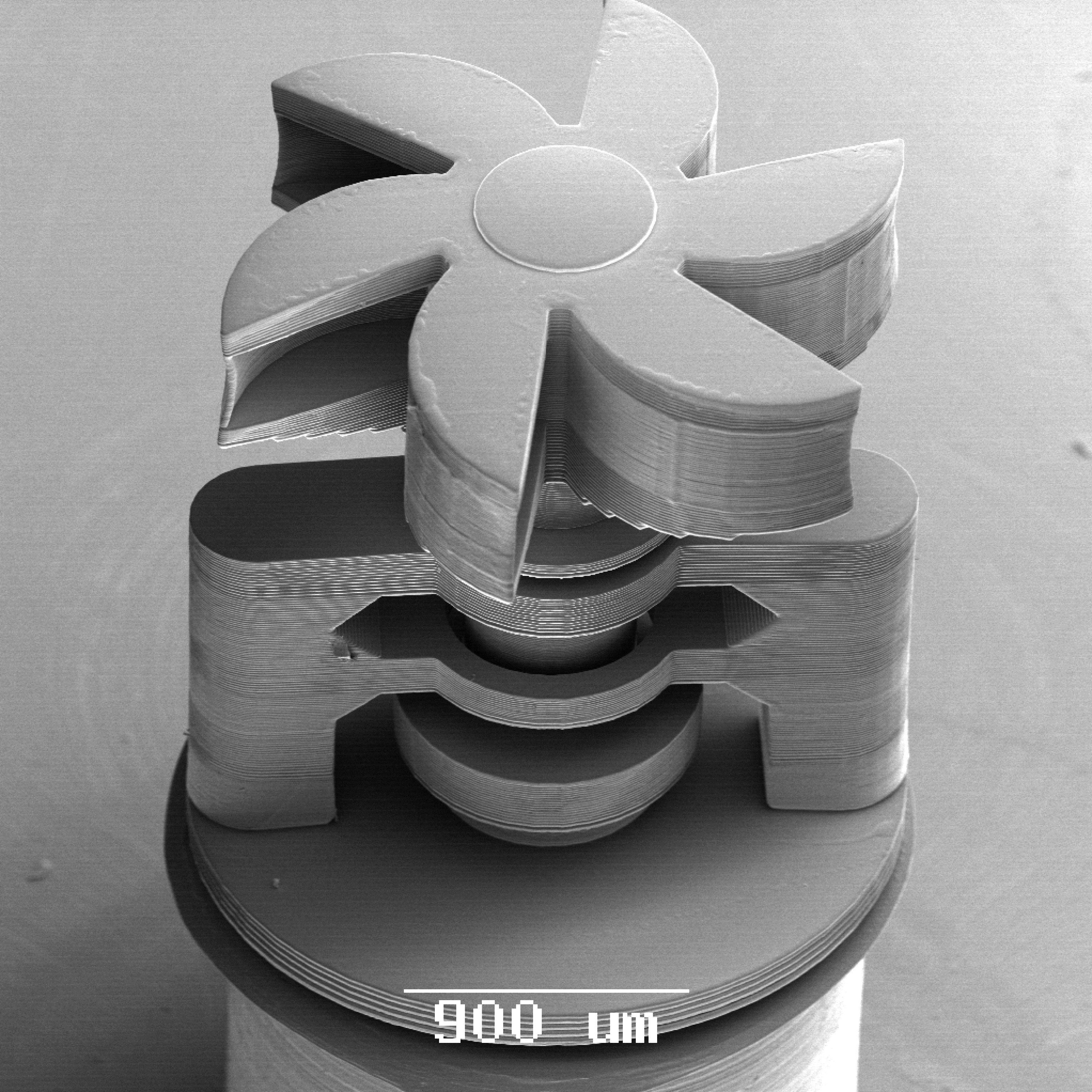 In the field of job order production, the Laser Zentrum Hannover e.V. (LZH) manufactures micro-components made of liquid, light-curable plastics or carries out feasibility studies.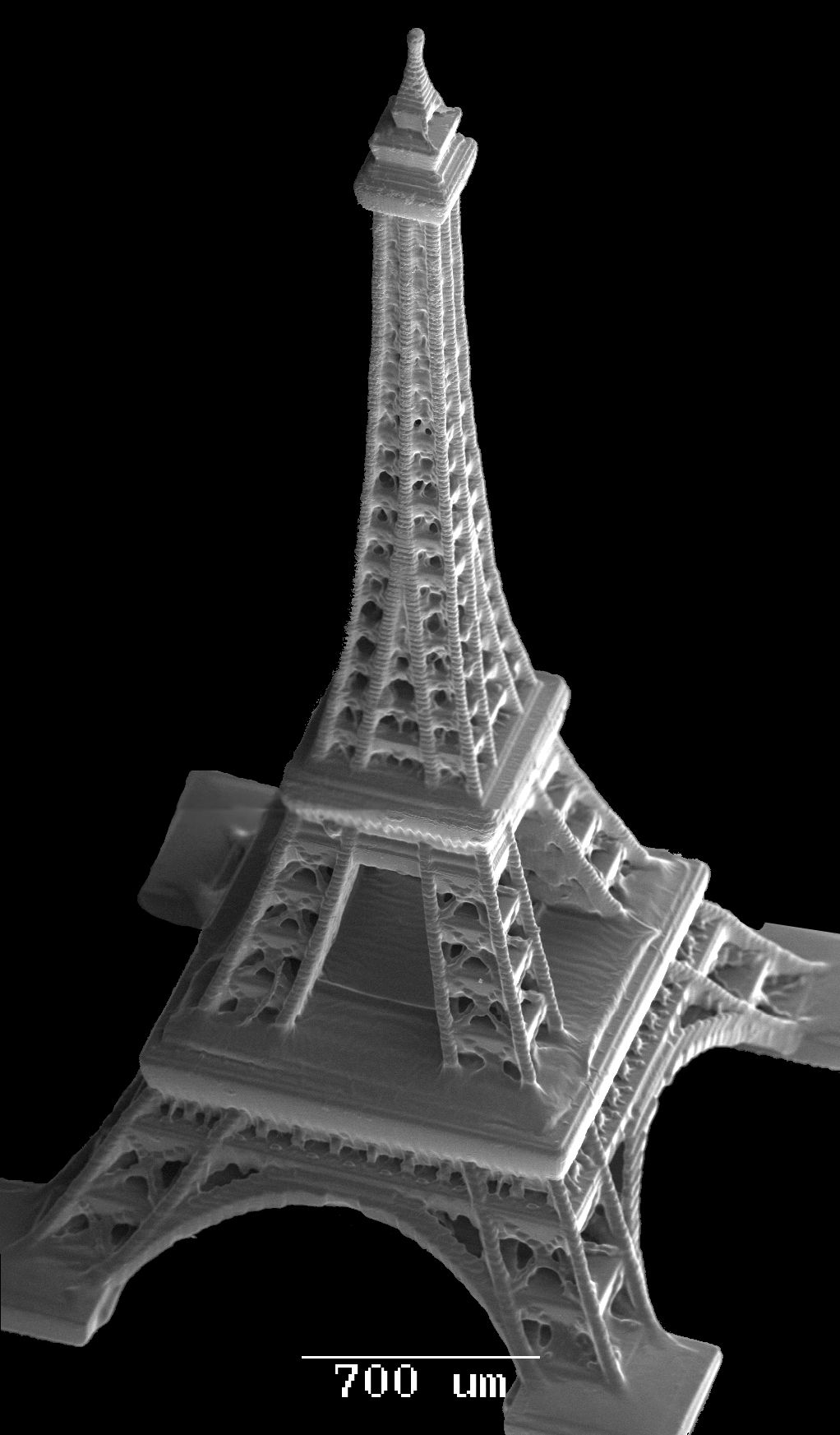 Miniature Eiffel tower, Photo: LZH
With the micro 3D printers available at the Laser Zentrum Hannover e.V. (LZH), micro- and precision workpieces can be manufactured directly from digital 3D models. With this method, prototypes or replacement parts can be produced cost-effectively and accurately. Thus, for example, even very small and complex geometric details can be integrated into functional components of a normal size.
The layering technique allows for layer resolutions between 3 µm and 50 µm. Within a layer, the minimum line width is around 7 µm, and the outer contour accuracy is +/- 2 µm.
Usually, acrylate-based polymers are used, but upon request the customer's own polymer blends can be used, too.
This service is, among others, used in the following areas:
Material groups:

Consulting, development and contract research:

Feasibility studies
Job order production

Fields of application and industrial sectors:

Aerospace
Automotive
Electrical engineering
Electronics
Environmental technology
Information and communication technology
Job order production
Lighting
Medical technology and biotechnology
Sensor technology
Show technology, advertising and the arts
Tool making and mechanical engineering
We will be happy to discuss your individual requirements. Please feel free to contact us.