Consulting for the manufacturing of 2D and 3D micro and nanostructures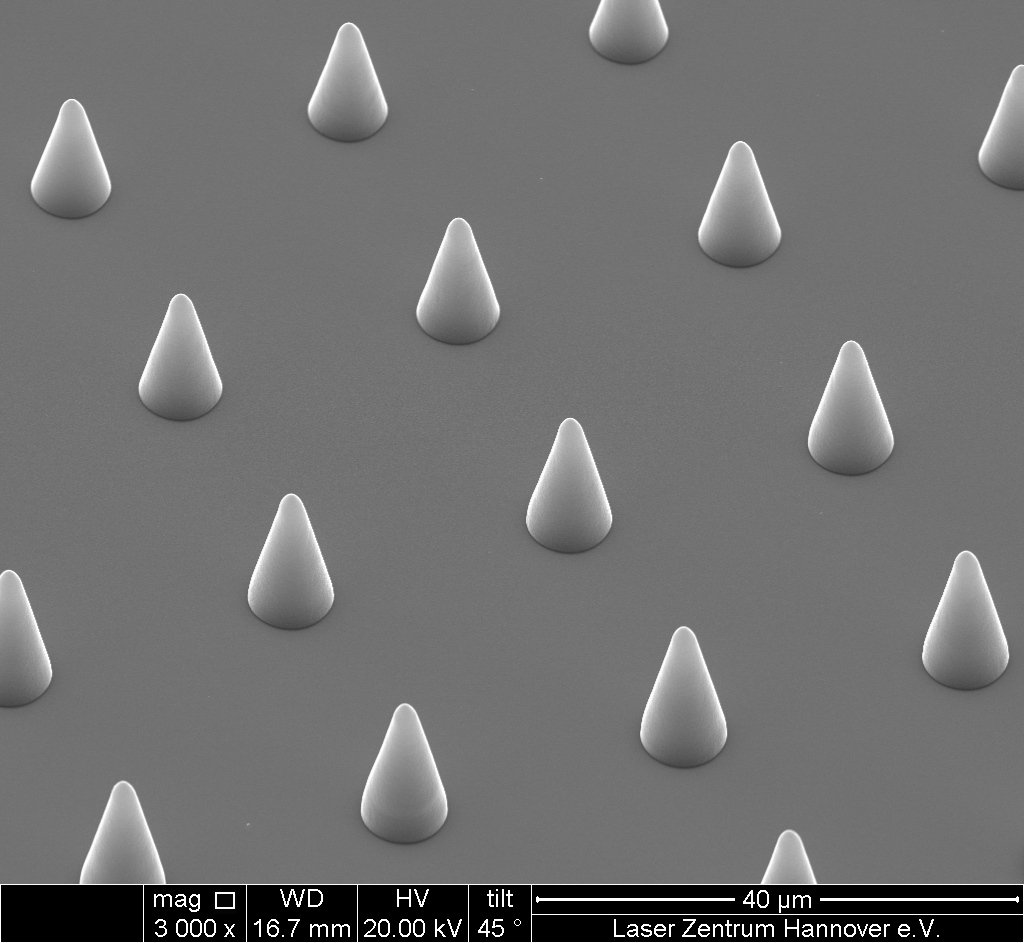 Micro cones. Photo: LZH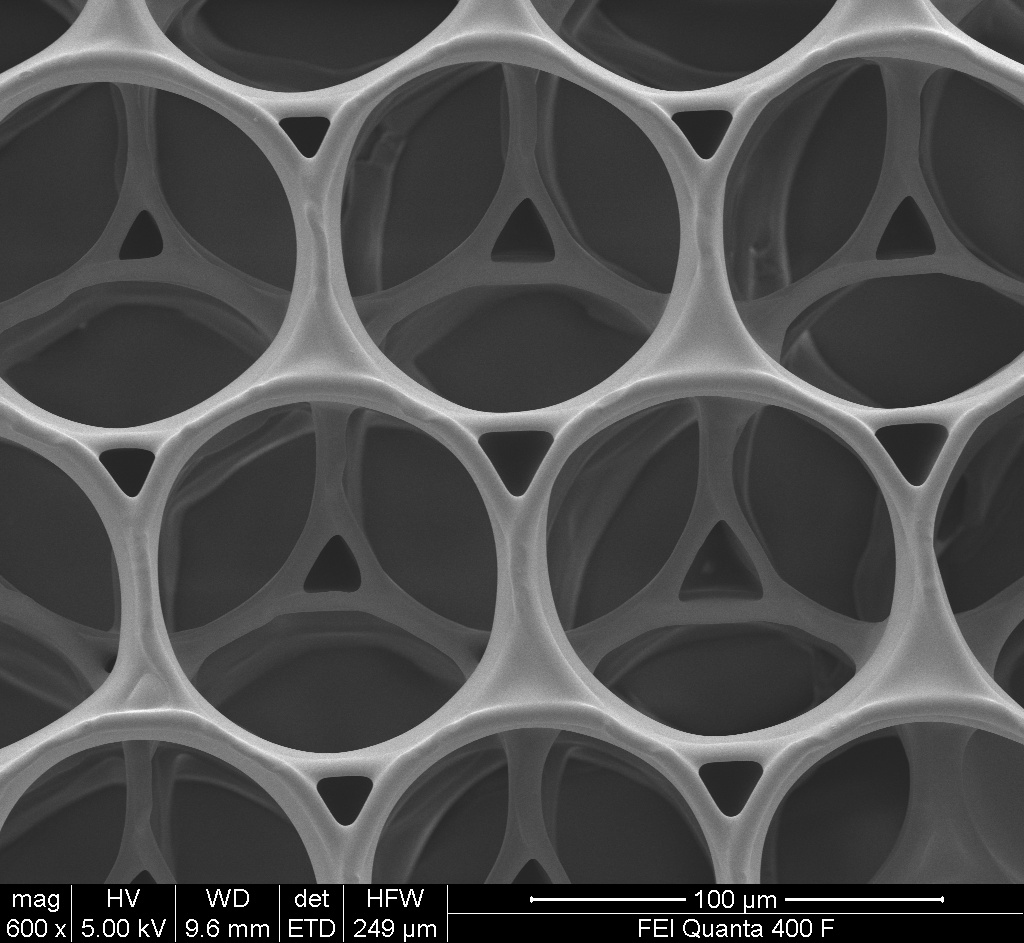 Scaffold. Photo: LZH
Depending on the material, the requirements on the part and the field of application, different manufacturing technologies for 2D and 3D micro and nanostructures are recommended.
The group "Biophotonics" supports their customers in identifying the best-suited technology for their specific task, and can manufacture the prototypes. At the LZH, among others, the following technologies are available:
Two-Photon-Polymerization and direct laser writing
Several lithographic techniques
Impression moulding
3D printing
Depending on the requirements, ablation processes can be used, too.
This service is, among others, relevant for the following areas:
Materials:

Consulting, development and contract research:

Feasibility studies
Technology consulting and transfer
Technology transfer from research to industry

Fields of application and industrial sectors:

Material processing
Medical technology and biotechnology
We will be happy to discuss your individual requirements. Please feel free to contact us.