Additive manufacturing of polymer parts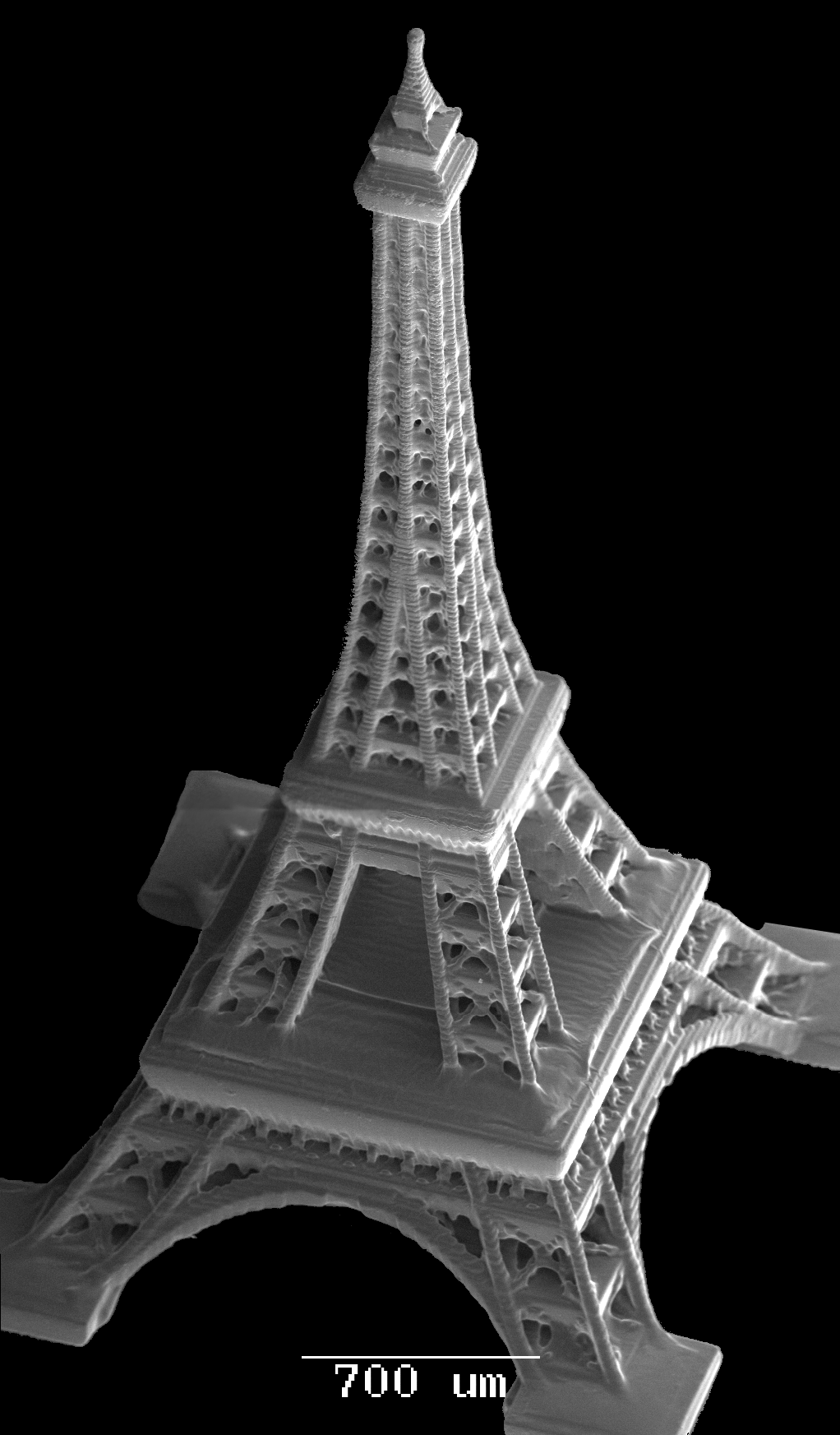 The LZH offers consulting, feasibility studies and process development for the additive manufacturing of polymer parts. With micro stereo lithography, 3D parts can be manufactured with a resolution of > 5 µm. An aerosol jet process enables multi-material manufacturing processes on uneven surfaces, too.
3D printing is a hot topic. The challenges are special materials, high resolutions, short process times and multi-material printing. 3D parts can be manufactured using UV laser polymerization.
Here, micro stereolithography is a bath-based, layer-by-layer technique. However, the primary materials can also be sprayed on with an aerosol jet and then be hardened. In this case, the application is not limited to even surfaces, and more than one material can be used.
The Laser Micromachining Group evaluates the general feasibility of additively manufactured polymer parts, and offers support for the following issues and tasks:
Suitability of different additive polymer-based manufacturing techniques for your application
Process development and optimization
Process-related constructional adaptation of the part
Evaluation of suitable materials
Suitability of laser beam sources, system components and designs
Minimization of the process time and costs
This service is, among others, used in the following areas:
Manufacturing processes:

Material groups:

Consulting, development and contract research:

Feasibility studies
Process and system development
Technology consulting and transfer
We will be happy to discuss your individual requirements. Please feel free to contact us.