LZH showcases laser material processing of tomorrow at the LASYS 2018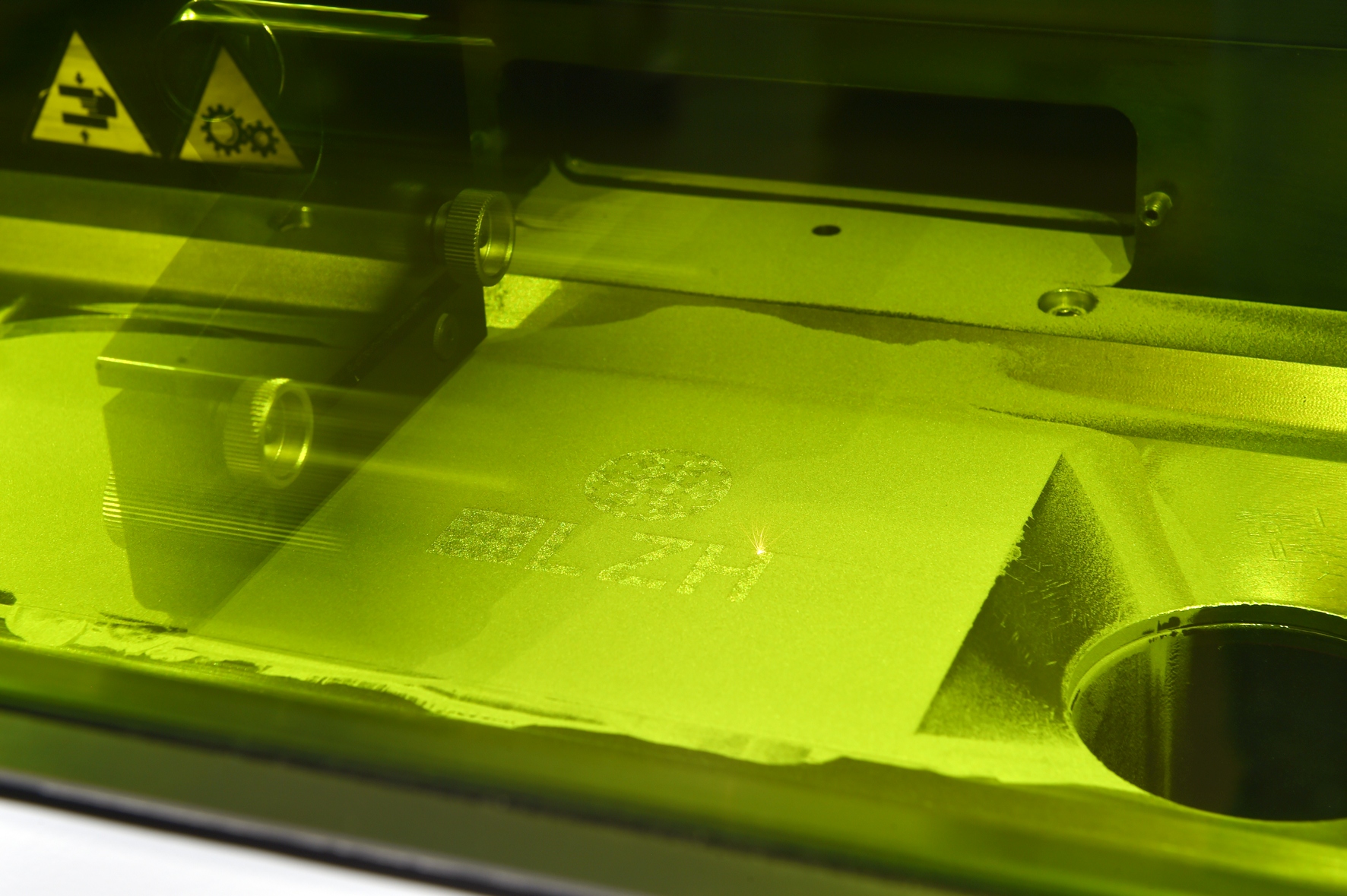 Laser material processing of tomorrow, showcased by LZH at the LASYS 2018. (Photo: LZH)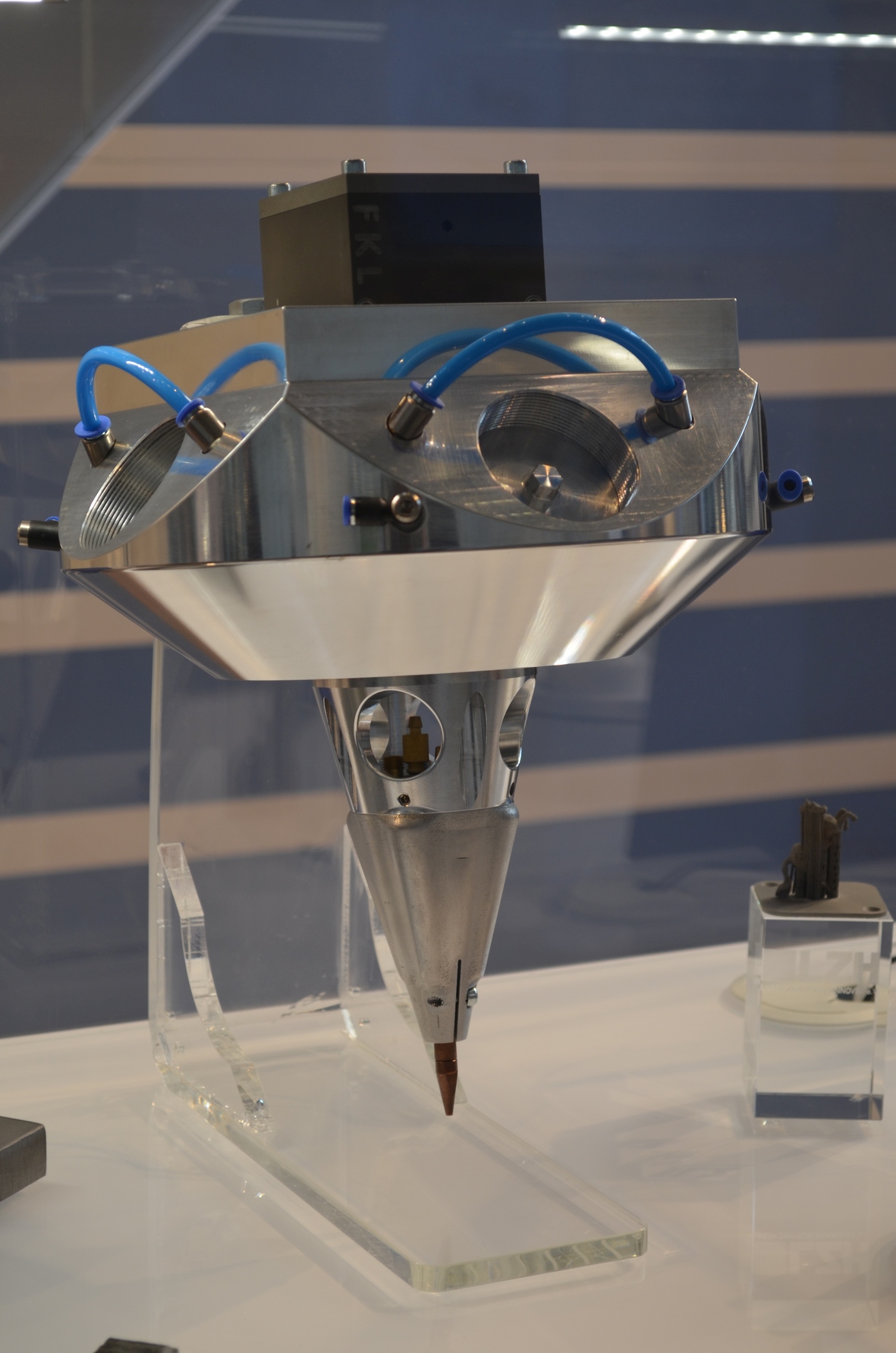 Coaxial processing head for the additive manufacturing of tomorrow. (Photo: LZH)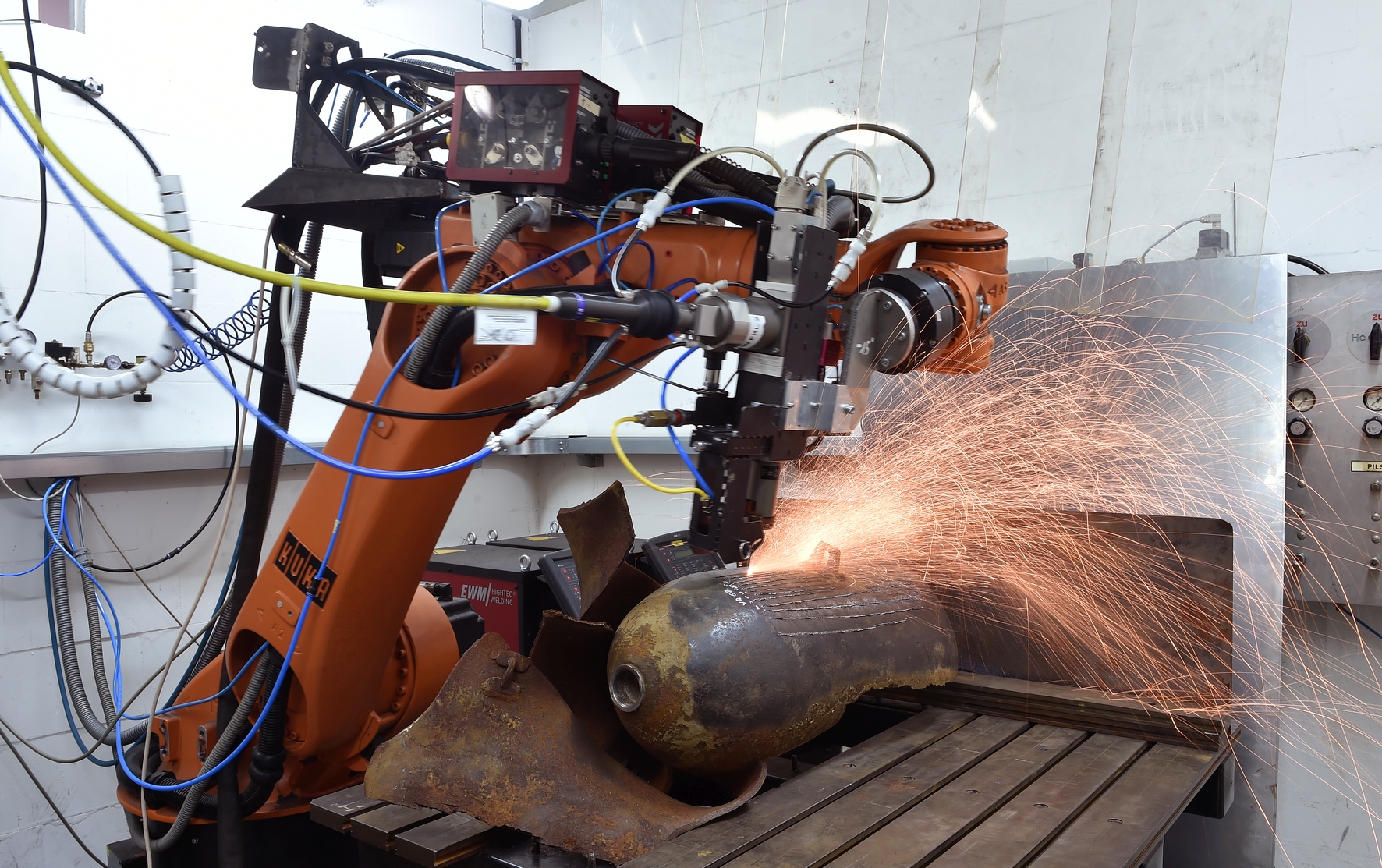 The LZH is showing first results for the safe disarming of unexploded ordnance with laser radiation.. (Photo: LZH)
At the LASYS 2018, from June 5th to 7th, the Laser Zentrum Hannover e.V. (LZH) will be showcasing processes for the laser material processing of tomorrow in hall 4 at stand 4E75. With blown bomb shells the LZH will present first results of a research project on civil security.
At this year's LASYS, the LZH will exhibit light-based processes such as cutting, welding, ablation and structuring as well as additive manufacturing for metals, polymers, glass and composites. The LZH develops tailor-made solutions regardless of the processing dimension or the material, and advises on the monitoring and control of the processes as well as on laser safety technology.
From small orders to the development of system technology, such as processing heads for special applications, to complete process development and integration, the LZH is a partner for research and development, manufacturing and consulting. The latest findings from applied and basic research are used by the LZH researchers to optimize manufacturing processes and to qualify innovative optical production technologies.
In addition to innovative processes for laser material processing, the LZH also shows "non-explosive" basic research: The LZH is currently developing a laser-based method for safe bomb disposal. In Stuttgart, the scientists will be showing the first results of the research project on civil safety by means of blown casings of unexploded ordnance. More information about DEFLAG.
Press release for download:
Laser Zentrum Hannover e.V. (LZH)
As an independent, non-profit research institute, the Laser Zentrum Hannover e.V. (LZH) stands for innovative research, development and consulting. The LZH is supported by the Lower Saxony Ministry for Economics, Labour and Transport and is dedicated to the selfless promotion of applied research in the field of photonics and laser technology. Founded in 1986, over 170 employees are now working for the LZH.
The focus of the LZH lies on the fields of optical components and systems, optical production technologies, and biomedical photonics. Interdisciplinary cooperation between natural scientists and mechanical engineers makes innovative approaches to challenges from the most different areas possible: from the development of components for specific laser systems to process developments for the most diverse laser applications, for example for medical technology or lightweight construction in the automotive sector. Nineteen spin off companies have emerged from the LZH up to now. Thus, the LZH has created a strong transfer between fundamental science, application oriented research, and industry.