Optics meets genetic engineering: Innovation Forum Optogenetics has started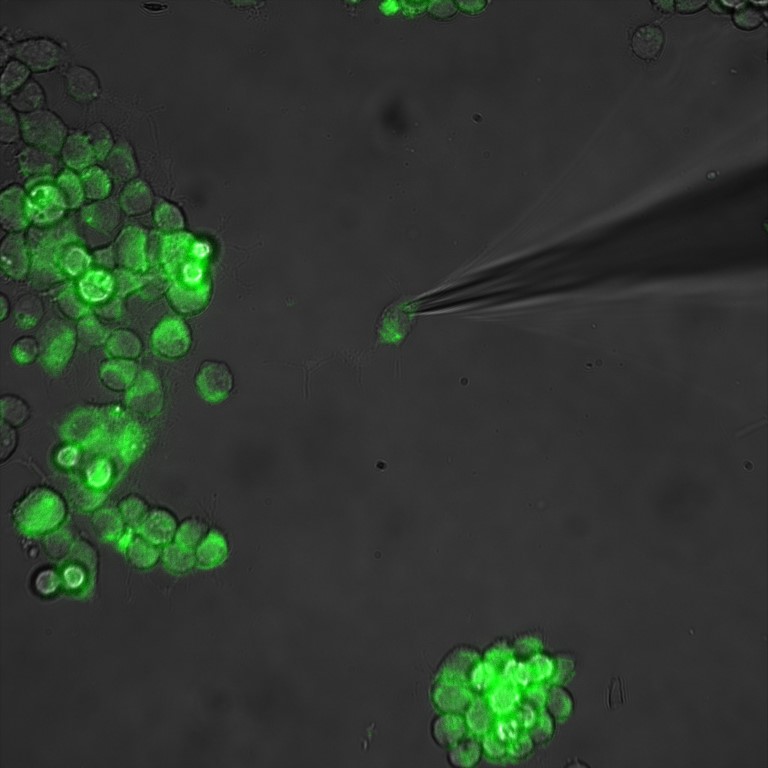 Using optogenetics, cells (here neuronal cell lines) can be individually changed using light. (Photo: LZH)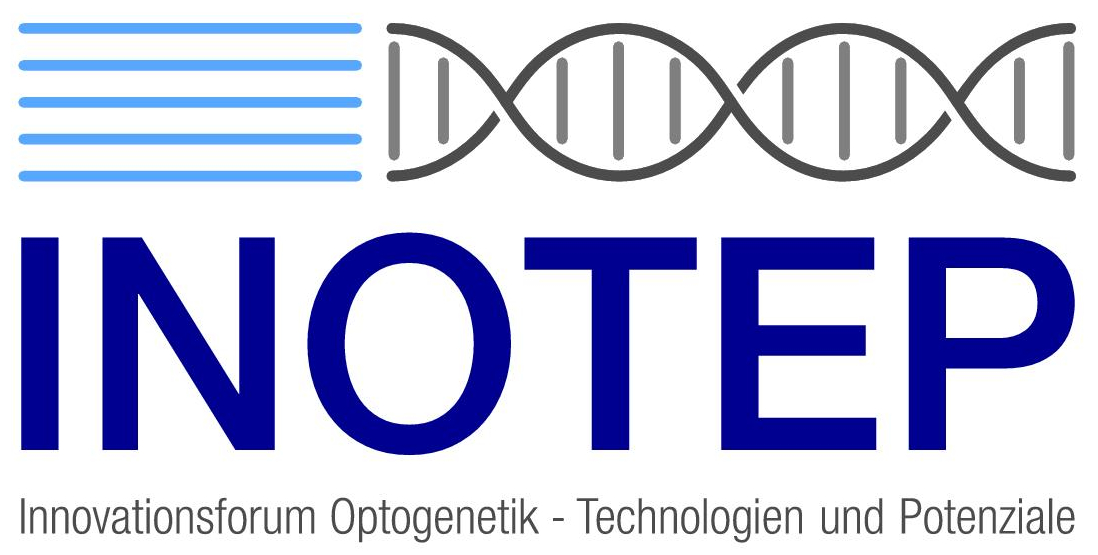 Logo of the Innovation Forum Optogenetics.
Which potentials does the field of optogenetics offer? What are the future business fields and sales markets? The Innovation Network Optogenetics, which started in June, is out to answer these questions. A two-day session on November 28th and 29th, 2017, in Hannover, will bring together stakeholders from different technology areas, in order to bundle competencies and to create synergy. The network was initiated by the Laser Zentrum Hannover e.V. (LZH).
The field of optogenetics wants to open up new applications in biomedicine, biotechnology and substance development using light-controlled proteins and bio molecules. For this purpose, technical, biological and medical competencies shall be combined.
Breaking new ground
"Since the field of optogenetics is so new, all partners need to think beyond their present spectrum of existing contacts and ideas," says Dr. Dag Heinemann, organizer of the innovation network and Head of the Biophotonics Group at the LZH. "In the Innovation Network Optogenetics, we will be bringing together all the important players from optics and genetic engineering, in order to able to break new ground and to lay the cornerstone for new cooperative efforts."
This approach is especially interesting for small and medium sized enterprises (SMEs). They will have the chance to get together with partners from industry and science, and to open new business fields and sales markets.
The LZH sees itself as a sort of link between these parties. "We have been working together with partners from both fields. As a research institute, we have both experience in cooperating with SMEs and in performing technology transfer," summarizes Dr. Heinemann.
More information on the event will be available in the near future. If you are interested, you can contact Dr. Heinemann at forum@inotep.de. The forum is supported by PhotonicNet, BioRegioN and hannoverimpuls.
The Innovation Network Optogenetics is supported by the initiative "Innovation Forum SMEs" by the German Federal Ministry of Education and Research (BMBF).
There are two figures for this press release.
Press release for download:
Laser Zentrum Hannover e.V. (LZH)
As an independent, non-profit research institute, the Laser Zentrum Hannover e.V. (LZH) stands for innovative research, development and consulting. The LZH is supported by the Lower Saxony Ministry for Economics, Labour and Transport and is dedicated to the selfless promotion of applied research in the field of photonics and laser technology. Founded in 1986, over 170 employees are now working for the LZH.
The focus of the LZH lies on the fields of optical components and systems, optical production technologies, and biomedical photonics. Interdisciplinary cooperation between natural scientists and mechanical engineers makes innovative approaches to challenges from the most different areas possible: from the development of components for specific laser systems to process developments for the most diverse laser applications, for example for medical technology or lightweight construction in the automotive sector. Seventeen spin off companies have emerged from the LZH up to now. Thus, the LZH has created a strong transfer between fundamental science, application oriented research, and industry.