"We focus on laser processing" – The LZH at the World's largest industrial Fair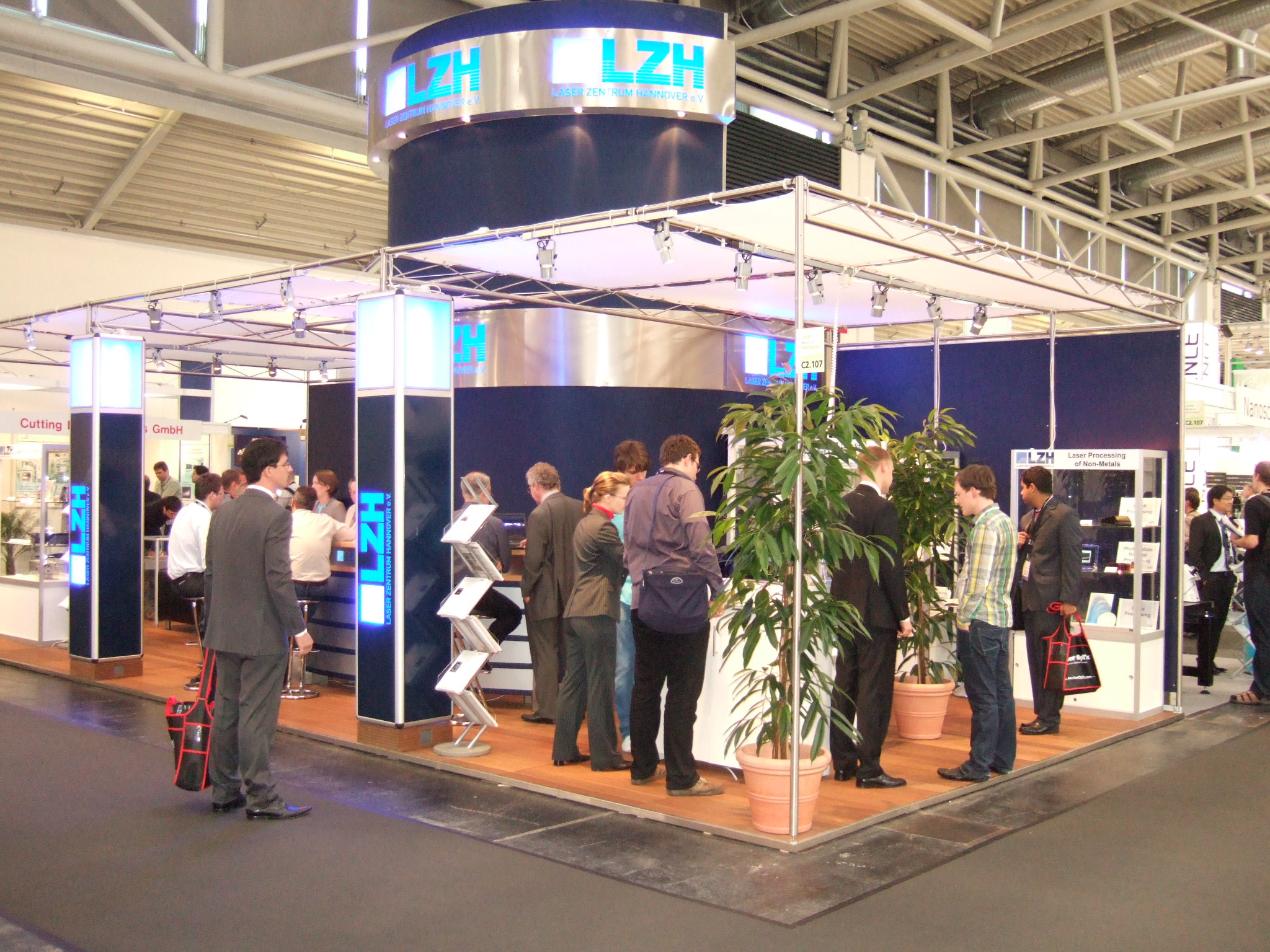 The LZH will present "laser-based joining technologies" and "laser precision processing" at the Hannover Messe 2012 (Hall 17, Stand C 55)
This year, the Laser Zentrum Hannover e.V. (LZH) will again be present with their own stand at the
Hannover Messe Industry
(23
rd
to 27
th
of April, 2012) in hall 17, stand C 55. Within the exhibitor area "Microtechnology – Smart Systems for Automation", the LZH will be presenting their latest developments and applications to the visitors. Our main themes this year deal with innovations in the fields of "Laser-based Joining Technologies" and "Laser Precision Processing".
Laser joining plays a key role in production technology, and consequently in the research work at the LZH, from selective laser melting for cochlea implants to laser welding of 23 mm steel for shipbuilding or for pipelines.
When we say laser precision processing, we mean adapting the versatile tool "laser" to individual, complex production and manufacturing processes. This makes processing more precise, faster and more efficient. For us, laser processing is always embedded in an industrial surrounding – whether for structuring, cutting, forming or joining.
Further information can be found
here
. We hope to see you at the Hannover Messe 2012 at our stand (Hall 17, Stand C 55).
Press release for download:
Business Development & Communications Department
Communications Group
Michael Botts
Public Relations
Tel.: +49 511 2788-151
Fax: +49 511 2788-100
E-Mail:
m.botts@lzh.de
The Laser Zentrum Hannover e.V. (LZH) carries out research and development in the field of laser technology and is supported by the Ministry of Economic Affairs, Labour and Transport of the State of Lower Saxony (Niedersächsisches Ministerium für Wirtschaft, Arbeit und Verkehr)..