Laser Technology at the glasstec 2012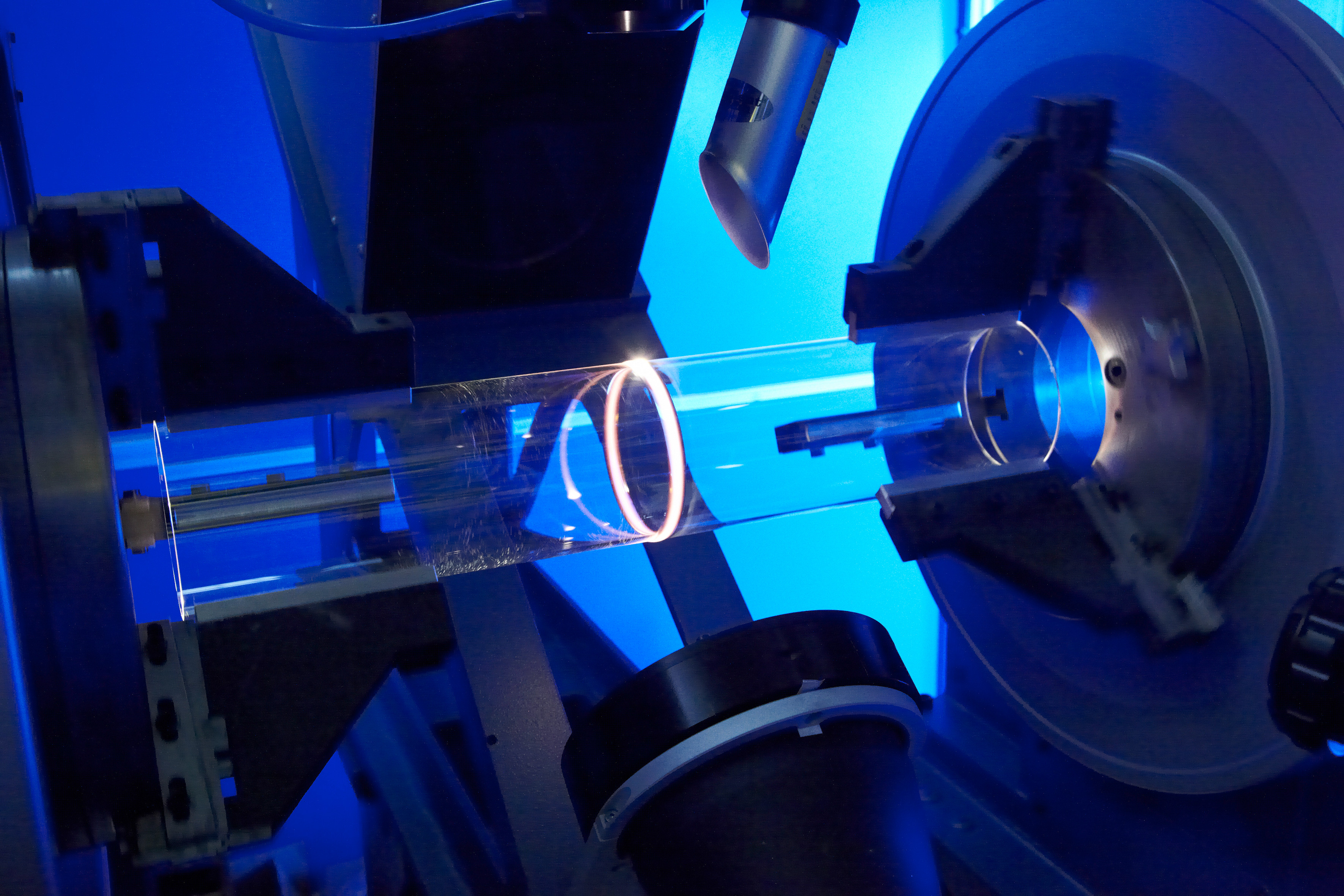 Laser welding of glass tubes
The Laser Zentrum Hannover e.V. (LZH) will be presenting laser technology for glass and photovoltaic material processing at the world's most important fair for glass technology, the "glasstec" in Düsseldorf (October 23rd to 26th, 2012). Visitors to the fair can see laser processed glass and solar energy exhibits, or talk to one of our experts on:
Laser forming, cutting and welding of flat glass and glass tubes
Glass-metal connections
Welding with glass powder filler material
Laser processing of photovoltaic materials, e.g. structuring or annealing thin layers, texturing Si solar cells and further possibilities (cutting, drilling, etc.)
One "LZH Highlight" at the glasstec shows laser welding of glass tubes for solar collectors. The advantages of laser welding, in comparison to conventional flame welding, include controlled thermal heating and automation. Process reliability is increased, and the energy costs can be cut by up to 70% by using laser technology.
Also, processing of photovoltaic material will be shown at the stand. One example of the advantages of using laser radiation for processing silicon solar cells is structuring the surface of the to achieve higher efficiency rates
Be sure to visit our stand (Hall 11, Stand F 69) at the glasstec in Düsseldorf.
Press release for download:
Business Development & Communications Department
Communications Group
Michael Botts
Public Relations
Tel.: +49 511 2788-151
Fax: +49 511 2788-100
E-Mail:
m.botts@lzh.de
The Laser Zentrum Hannover e.V. (LZH) carries out research and development in the field of laser technology and is supported by the Ministry of Economic Affairs, Labour and Transport of the State of Lower Saxony (Niedersächsisches Ministerium für Wirtschaft, Arbeit und Verkehr).