Laser Material Processing from XXS to XXL at the Hannover Messe 2009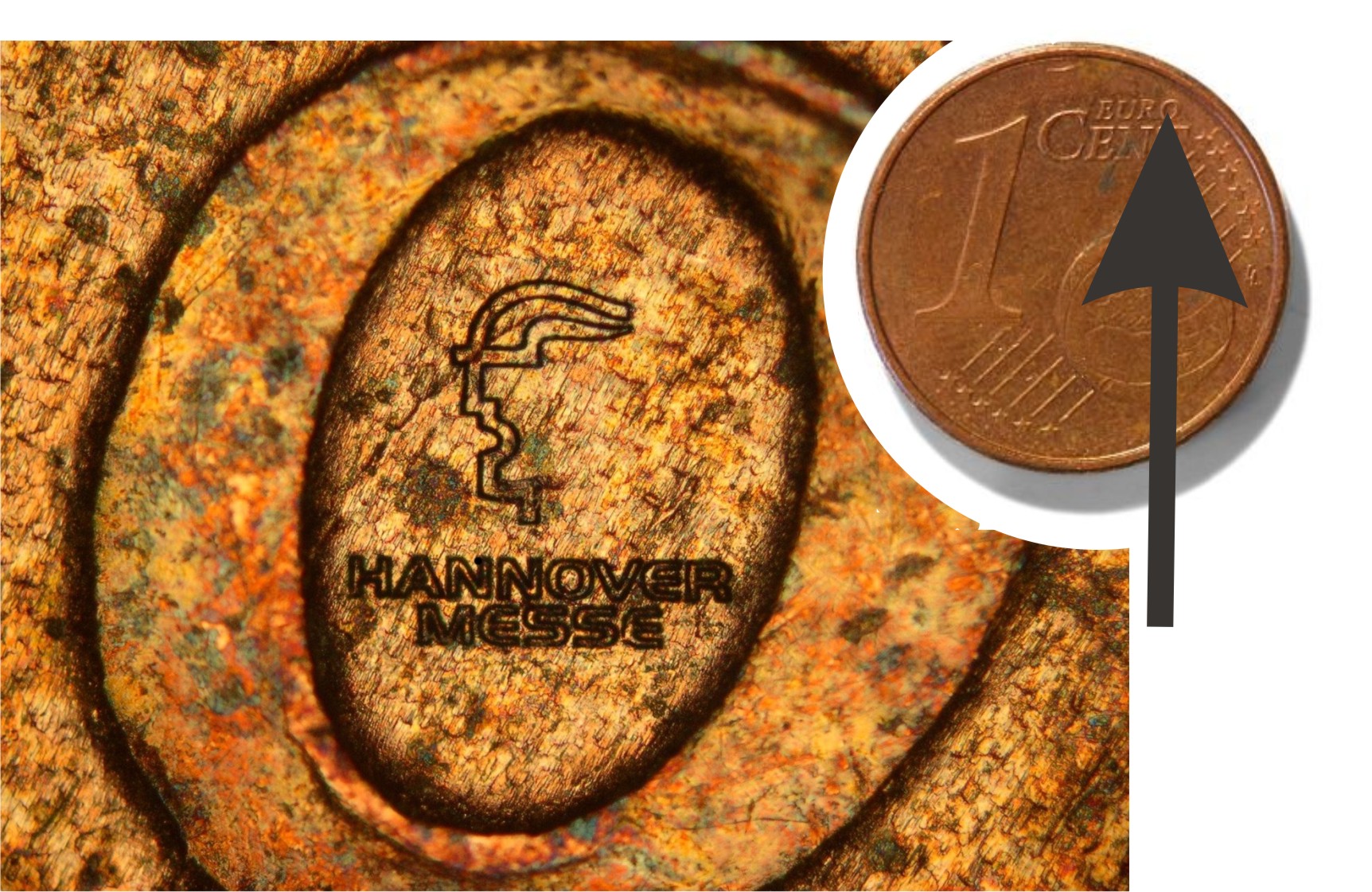 Fig. 1: A laser can trace the logo of the Hannover Messe in the "O" of a one-cent (Euro) coin. The logo is so small that it can only be seen under a strong magnifying glass.
At this year's Hannover Messe (April 20th – 24th, 2009), the Laser Zentrum Hannover (LZH) will present a wide spectrum of laser technology and its use in industry. No other tool can be used to process so many different materials (metals, plastics, glass, silica, textiles etc.) in so many different scales, from nanoparticles (10-9mm) to micro-turbine blades (10-3mm) to the welding of thick sheet metals.
At Stand H 09 in hall 6, the LZH will show the following, innovative uses of laser technology:
Laser welding of metals (for example hybrid welding or welding of form memory implants)
Laser welding of technical textiles for e.g. airbags
Laser welding of glass and metal for solar collectors
Increasing the output of solar cells by using laser drilling and structuring
Increasing the output of solar cells by using laser drilling and structuring
Micro-welding and micro-stereolithography (for example, for micro-structuring and micro rapid prototyping)
Laser-generated nanoparticles for use in medicine technology,
and much more…
The LZH offers customer-specific solutions in almost all areas of laser technology, for almost all branches of industry. Our know-how should be to your advantage. More information can be found at www.lzh.de.
Press release for download:
Business Development & Communications Department
Michael Botts
Public Relations
Tel.: +49 511 2788-151
Fax: +49 511 2788-100
The Laser Zentrum Hannover e.V. (LZH) carries out research and development in the field of laser technology and is supported by the Ministry of Economic Affairs, Labour and Transport of the State of Lower Saxony (Niedersächsisches Ministerium für Wirtschaft, Arbeit und Verkehr).