Business Area Additive Manufacturing
Laser Powder Bed Fusion (LPBF)
Laser Metal Deposition welding, laser-guided arc and double-wire deposition welding
Micro-Stereolithograhpy
Aerosol Jet Printing
Two-Photon-Polymerization (2PP)
Advantages of additive manufacturing processes
Fit for the future: Additive manufacturing processes for the Industry 4.0 can optimize your production processes.
Resource-efficient: Be it metals, plastics or multi-materials: Use exactly the amount of material that is required for the component.
Cost-efficient: From batch size 1 to serial production – manufacturing with less material and minimum waste.
Our strength: Bundled expertise under one umbrella
We are researching, developing and optimizing additive manufacturing processes as a cross-section topic in almost all R&D departments. No matter what your question is: Our physicists, chemists, biologists, and mechanical and electrical engineers work together across the disciplines and departments to create your custom solution. They cover the whole spectrum of relevant disciplines:
Materials and processes
Production and system technology
Surface technology
Biofabrication
and many more
Applications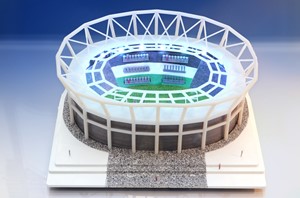 Manufacturing processes: Micro-Stereo-lithography, double-wire deposition welding
and Laser Powder Bed Fusion (LPBF)
Component: Model of the Lower Saxony Arena
Material: Stainless and mild steel, polymers
Scales: Micro to macro
Fields of application: Industrial manufacturing and production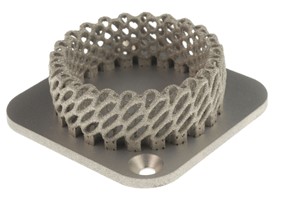 Manufacturing process: Laser Powder Bed Fusion (LPBF)
Component: Ring resonator
Material: Magnesium
Scale: Micro to macro
Fields of application: Industrial manufacturing and production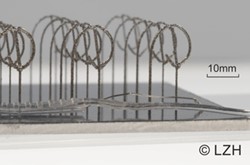 Manufacturing process: Laser Powder Bed Fusion (LPBF)
Component: Cochlea implant elektrodes
Material: Nickel-titan (shape memory alloy)
Scale: Micro
Field of application: Medical implants
Manufacturing process: Micro-Stereolithography
Component: Model of the Eiffel Tower
Material: Acrylates
Scale: Micro
Field of application: Polymer processing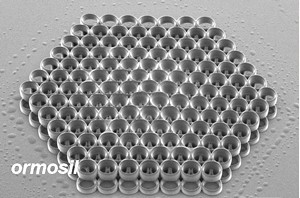 Manufacturing process: Two-Photon-Polymerization (2PP)
Component: Scaffolds
Material: Ormosil
Scale: Nano
Fields of application: Medicine and biotechnology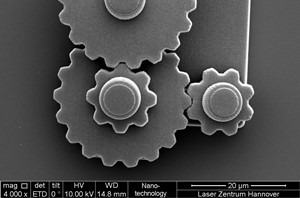 Manufacturing process: Two-Photon-Polymerization (2PP)
Component: Micro gearing mechanism
Material: Polymer
Scale: Micro to nano
Field of application: Polymer processing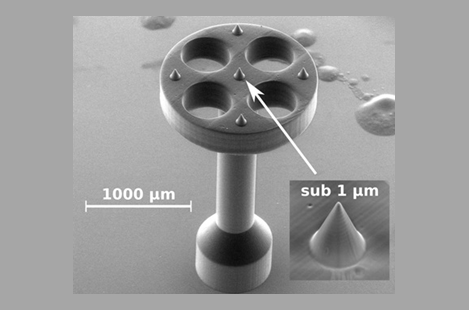 Manufacturing process: Two-Photon-Polymerization (2PP)
Component: Model of a middle ear prosthesis
Material: Photo-polymer
Scale: Micro to nano
Field of application: Medical implants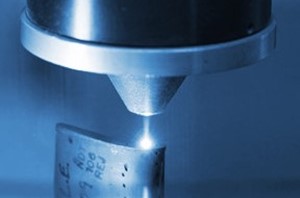 Manufacturing process: Laser Metal Deposition Welding (LMD)
Component: Turbine blade
Material: PWA 1426
Scale: Macro
Field of application: Repair of metal components