New head of the laser development department at LZH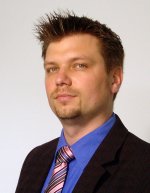 Fig. 1: Dr Dietmar Kracht, head of the laser development department at LZH
Dr. Dietmar Kracht is the new head of the laser development department at the Laser Zentrum Hannover (LZH). After studying physics at the University of Kiel with the main emphasis on laser spectroscopy and development, he worked as a scientist at the Medizinisches Laserzentrum Luebeck from 1998 to 2002. He finished his research work on the development of diode-pumped solid-state lasers for ophthalmology with a doctoral dissertation at the University of Luebeck.
In 2002, Dr. Kracht came to work at the Laser Zentrum Hannover as a project manager for ultra short pulse fiber lasers and ceramic laser materials. At the beginning of 2004, he became the leader of the solid-state laser group and this year he was promoted head of the laser development department.
Business Development & Communications Department
Michael Botts
Public Relations
Tel.: +49 511 2788-151
Fax: +49 511 2788-100
The Laser Zentrum Hannover e.V. (LZH) carries out research and development in the field of laser technology and is supported by the Ministry of Economic Affairs, Labour and Transport of the State of Lower Saxony (Niedersächsisches Ministerium für Wirtschaft, Arbeit und Verkehr).