Gummi bear surgery and lasers in space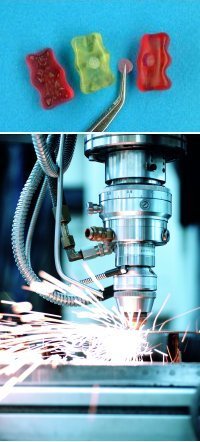 Fig. 1: You can see laser cutting at LZH's Open Door )
20 years of Laser Zentrum Hannover e. V. (LZH) – a good reason to celebrate! On Saturday, 1st July 2006, from 10.00 to 16.30 hours, the LZH invites Hannover city and the region for a visit to its Open Day. Visitors will gain fascinating insight into the world of lasers and photons by means of imitated laser surgery in gummi bears, UV protection measurements of visitors' sunglasses, or by answering the question "What do lasers actually do in space?", and much more.
"During the past two decades, Hannover has developed an excellent reputation in the international world of lasers", says Executive Director Andreas Ostendorf. "Primarily, the approximate 200 employees of the LZH have contributed thereto." In addition, the LZH has made a considerable contribution to the further development of the business location of Lower Saxony by forming more than 25 spinoff companies. The institute in the Hannover-Marienwerder Science Park focuses on laser material processing, optical coatings, laser beam sources, laser medicine, or micro and nanotechnology.
On the Open Day, 25 setups will show 'live and in color' how lasers work, and above all what lasers can do and where we come across lasers in everyday life.
A gastronomic program and a bouncy castle for children, among other things, invite you to spend the whole day at the LZH! Public transport (Marienwerder Science Park) will take you almost to the very door (Hollerithallee 8, Hannover-Marienwerder).
Business Development & Communications Department
Michael Botts
Public Relations
Tel.: +49 511 2788-151
Fax: +49 511 2788-100
The Laser Zentrum Hannover e.V. (LZH) carries out research and development in the field of laser technology and is supported by the Ministry of Economic Affairs, Labour and Transport of the State of Lower Saxony (Niedersächsisches Ministerium für Wirtschaft, Arbeit und Verkehr).