LZH with laser technology at Glasstec 2006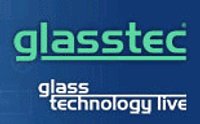 Fig. 1: glasstec 2006 is an international exhibition 24.-28.10.2006
The LZH shows new results from current research projects at the Glasstec trade fair in Duesseldorf (October 24-28, 2006). Not only the laserbased processing of various glass materials will be demonstrated, but also examples from process developments such as:
Joining and forming of glass
Separation of different glass materials
Glass-metal joints
Applications for photovoltaic and solar thermal industry
We look forward to welcoming you as our guest at booth A40F in hall 11 at the special show "Glass Technology Live".
Business Development & Communications Department
Michael Botts
Public Relations
Tel.: +49 511 2788-151
Fax: +49 511 2788-100
The Laser Zentrum Hannover e.V. (LZH) carries out research and development in the field of laser technology and is supported by the Ministry of Economic Affairs, Labour and Transport of the State of Lower Saxony (Niedersächsisches Ministerium für Wirtschaft, Arbeit und Verkehr).