Joining and forming of tube glass using a laser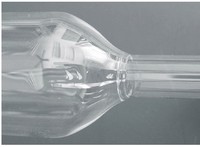 Fig. 1: Formed and subsequently joined tube glass using laser technology
Laser technology makes it possible to automate the joining and forming of tube glass and to improve the quality significantly. This is the result of a research project carried out at the Laser Zentrum Hannover e.V. (LZH).
Tube glass refinement has so far been largely performed manually using hardly automatable gas burners. This entailed that the product quality varied considerably. In order to meet the requirements of the worldwide growing market, it becomes increasingly necessary to substitute the gas burner and to automate the manual work processes for the joining and forming of tube glass.
Both goals were achieved using laser technology. Forming procedures such as the narrowing of tube glass, the forming of capillary glass, as well as the joining of glass tubes of different sizes and shapes were able to be performed successfully using a laser in a prototype system.
The laser replaces the conventional gas burner and transfers the manual work process into a flexible automated production concept. A significantly improved production efficiency and product quality are made possible using laser technology. The applicability spans all fields of tube glass processing. Industrial use is particularly supported by the high reproducibility.
The research work was financially supported by the former Federal Ministry of Economics and Labor (now Federal Ministry of Economics and Technology) as well as the German Federation of Industrial Research Associations "Otto von Guericke" (AiF).
Business Development & Communications Department
Michael Botts
Public Relations
Tel.: +49 511 2788-151
Fax: +49 511 2788-100
The Laser Zentrum Hannover e.V. (LZH) carries out research and development in the field of laser technology and is supported by the Ministry of Economic Affairs, Labour and Transport of the State of Lower Saxony (Niedersächsisches Ministerium für Wirtschaft, Arbeit und Verkehr).